If you did not purchase the Nero Platinum Suite directly from Nero (Amazon, eBay, Software Store, or similar), you will receive an activation code in your product packaging. Once you have created a Nero Account, you can redeem your activation code.
Redeem the activation code after registering your Nero account
After registering a Nero Account in Nero Start for the first time, you will be taken to a page where you can enter your activation code and unlock your software.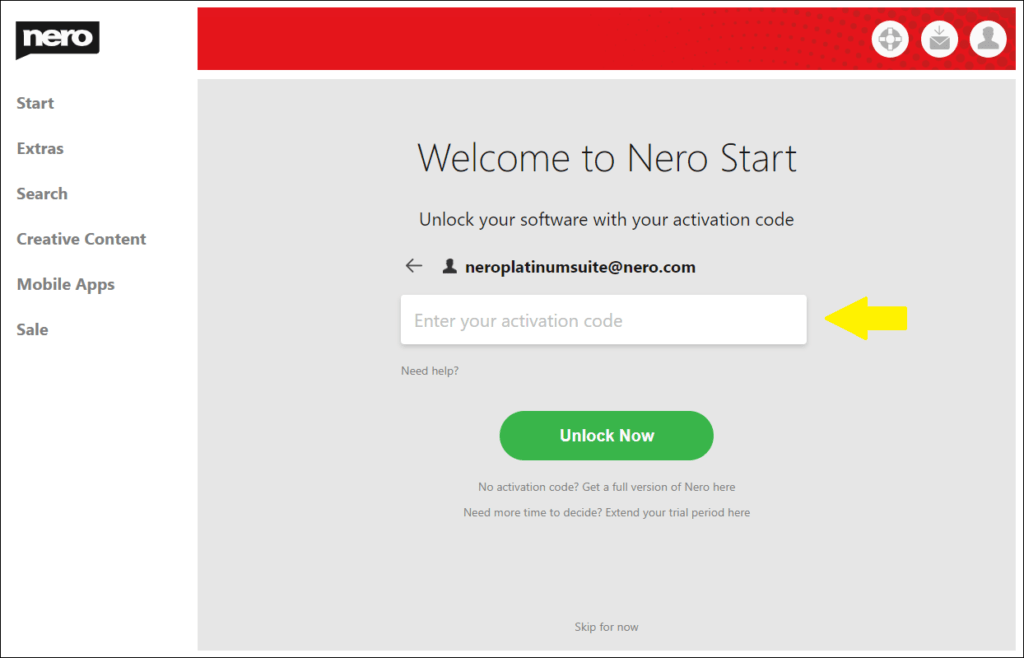 Redeem the activation code in your account settings

Once you have logged in to Nero Start, you can add additional products with their activation codes under "Account Settings" -> "My Products".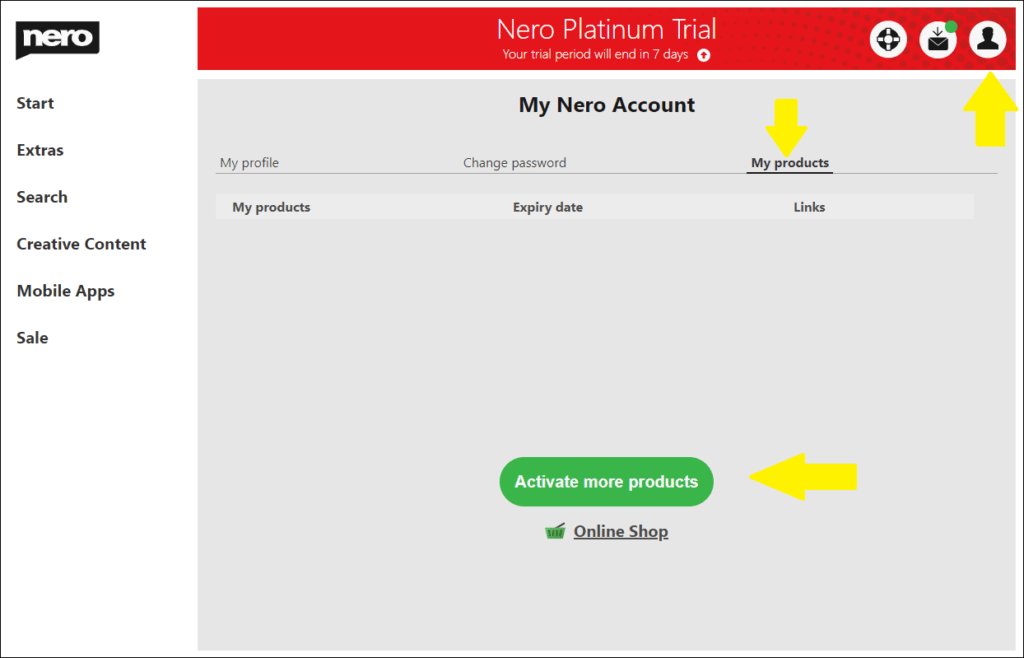 Nero KnowHow 00190