This release is a regular update for Nero Start that includes some improvements and bug fixes.
Improvement
Usability improvement for Nero QuickStart
Not only drag & drop files, clicking the Nero QuickStart area also allows you to quickly browse files and go into the applications.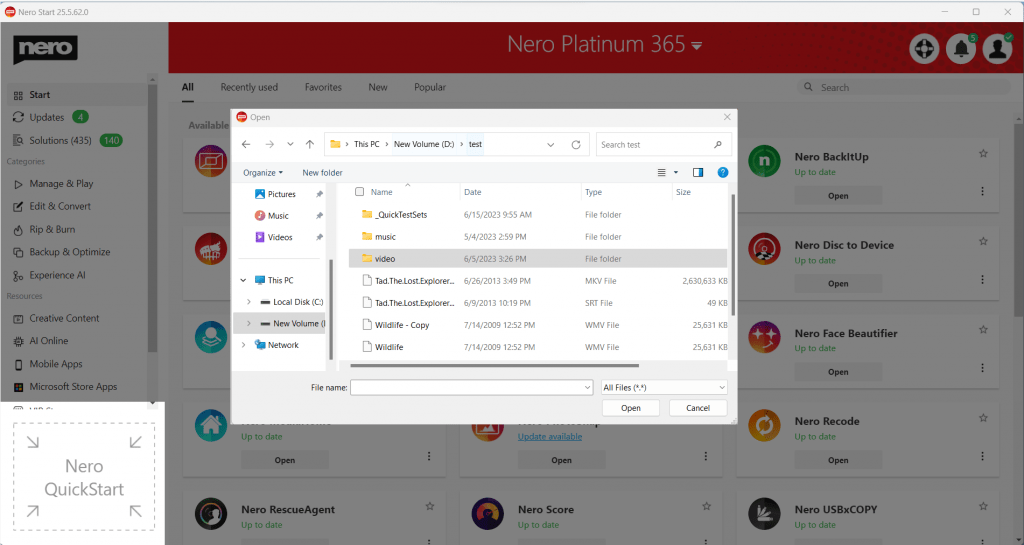 Other improvements
Simplize the workflow for some cases.
Bug fixes
Sometime, login failed with the updated password.
Nero KnowHow 00310
(Visited 181 times, 1 visits today)