Following the AI Tagging test, Nero Score is once again focusing its benchmarking tool on real-world AVC decoding and encoding tests. This is a test unit for measuring the performance of system codecs running AVC software and hardware decoding & encoding separately.
Compared with previous video compression standards, AVC achieves effective compression while minimizing distortion caused by the compression process. Today, AVC has become a relatively main codec for users in video playback, transcoding, and compression.
Most benchmarking of codecs on the market is often done using a tool that comes with the codec, which does not truly reflect the performance, for example, your movie playback using the system's Movies & TV application, and it is hard to relate these benchmark results under specific conditions with real-world performance.
Nero Score's 'AVC Decoding and Encoding Test' is a unit that measures codec performance using only the system's own codecs, which is a more realistic reflection of your system's performance without running third-party applications.
Nero Score AVC decoding and encoding test decodes and encodes a dedicated Ultra HD 4K video clip with the system's own codecs to measure the processing power of your system's CPU and GPU for AVC.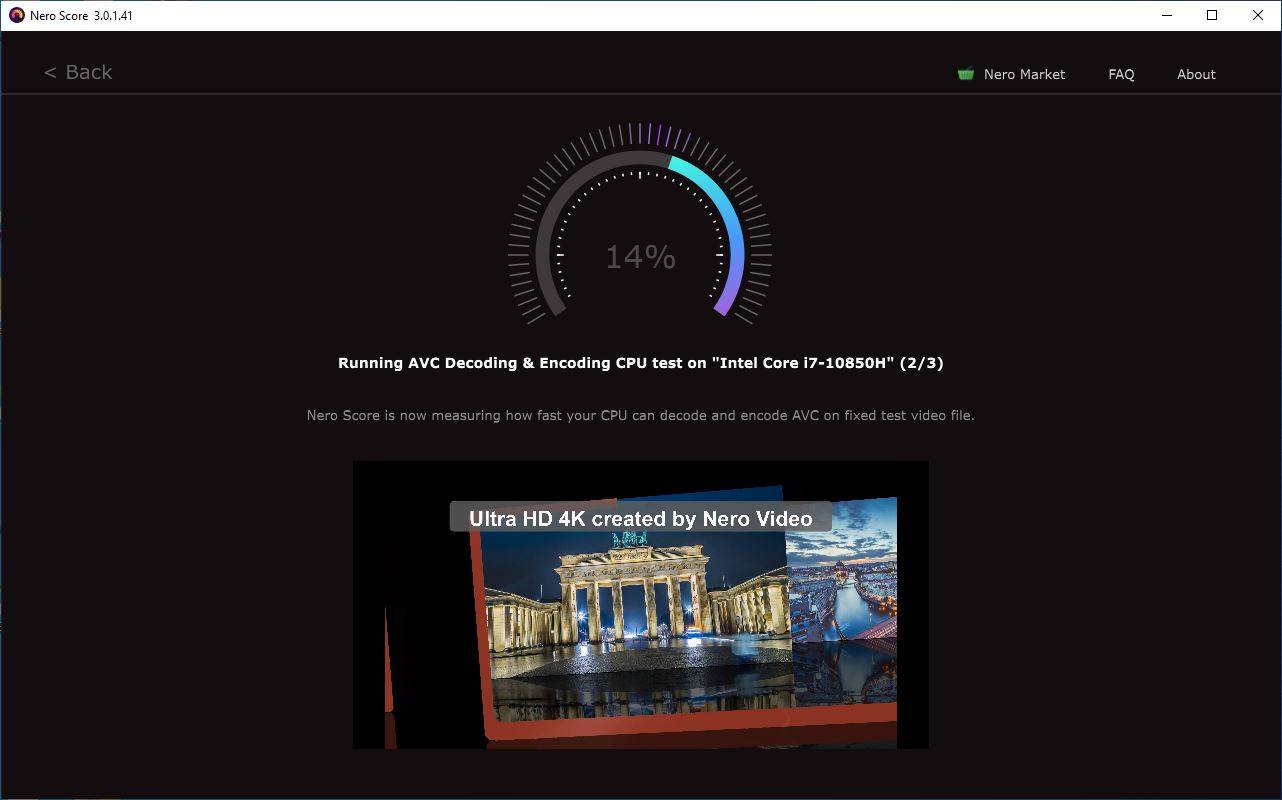 CPU/GPU AVC benchmarks and measures how many video frames per second can be processed with your system's codec on the given CPU/GPU. The outcome of this test will let you compare how different CPUs/GPUs score in this domain. And you also can compare the CPU behaviors in AVC solution and AI inference solution.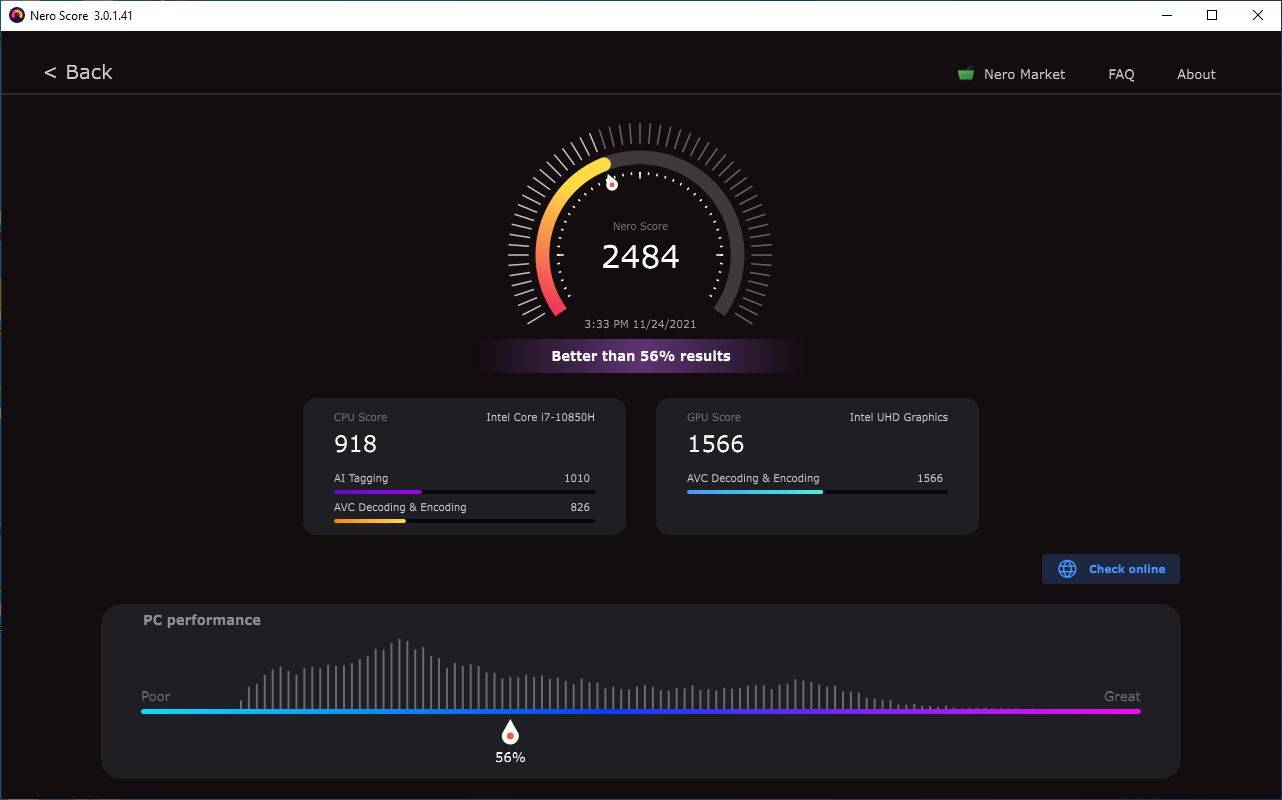 The test produces a benchmark score for AVC decoding and transcoding as a measure of performance. As with the AI Tagging test, higher scores mean better performance. Here are some scores for reference:
AVC CPUs (software decoding & encoding)
AMD Ryzen Threadripper PRO 3995WX 64-Cores

: 2343

AMD Ryzen Threadripper 3970X 32-Core Processor

: 2033

12th Gen Intel Core i9-12900K: 1977
AVC GPUs (hardware decoding & encoding)
NVIDIA GeForce RTX 3080 Ti: 4045

NVIDIA GeForce RTX 3070: 3937

Radeon Pro Vega 56: 3155

Intel Iris Xe MAX Graphics

: 2322
Start testing AVC decoding and encoding performance today! Get Nero Score latest version from Nero Start or score.nero.com.
Nero KnowHow 00246
(Visited 313 times, 1 visits today)