Want to archive the full set of photos and videos that you shot with your smartphone during your vacation on optical disc. Want to burn all your text and pdf documents on your tablet to disc? Need the songs of the music library from your tablet on CD to play in your car stereo?
With 'Nero AirBurn App' burning files from your smartphone or tablet to disc has never been easier. Just use Nero AirBurn on your mobile device, your WiFi network, and powerful Nero Burning ROM on your PC.
Nero AirBurn lets you simply compile media and data files on your Smartphone and Tablet and wirelessly send these to your PC for burning. The free App is available for iOS and Android.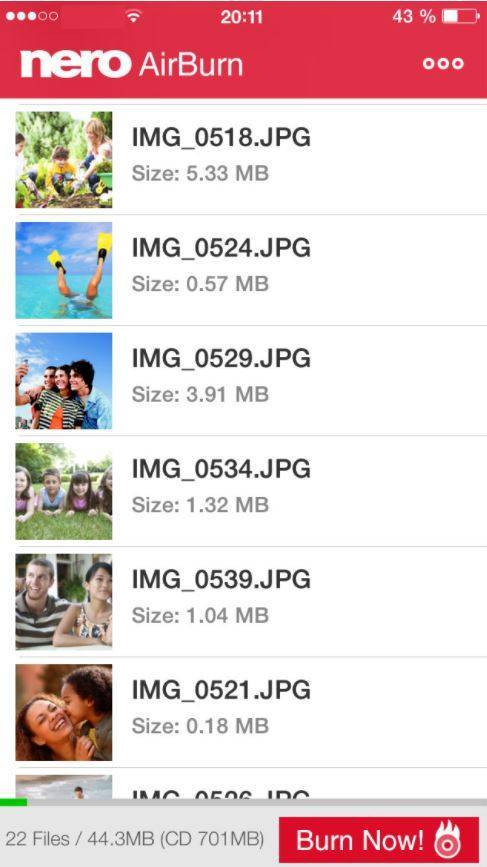 Avaialble for iOS and Android mobile devices
Burning 'over the air'
Collect files from your favorite app in a Nero AirBurn compilation
Needs Nero Burning ROM running on your PC
Supports compilation formats and disc formats of Nero Burning ROM (CD, DVD, Blu-ray-Disc™, etc.)
Auto notification on your device when burning is completed
Nero KnowHow 00091
(Visited 2,750 times, 2 visits today)