From WiFi+Transfer iOS v.1.2.5/Android v.1.3.6, when you turn on WiFi+Transfer,  whether you're using an Android or an Apple device, you are able to open it directly on your Mac system.
First of all, please make sure that:
1. you are using the right version: WiFi+Transfer iOS v.1.2.5 and higher / Android v.1.3.6 and higher.
2. your mobile device and your Wi-Fi enabled Mac are on the same Wi-Fi network.
3. please switch on WiFi+Transfer and keep it in the foreground.
Then, follow the steps:
1. In Mac Finder, Go > Connect to Server


2. Enter the URL listed in WiFi+Transfer in the 'Connect to Server' dialog. Click 'Connect'.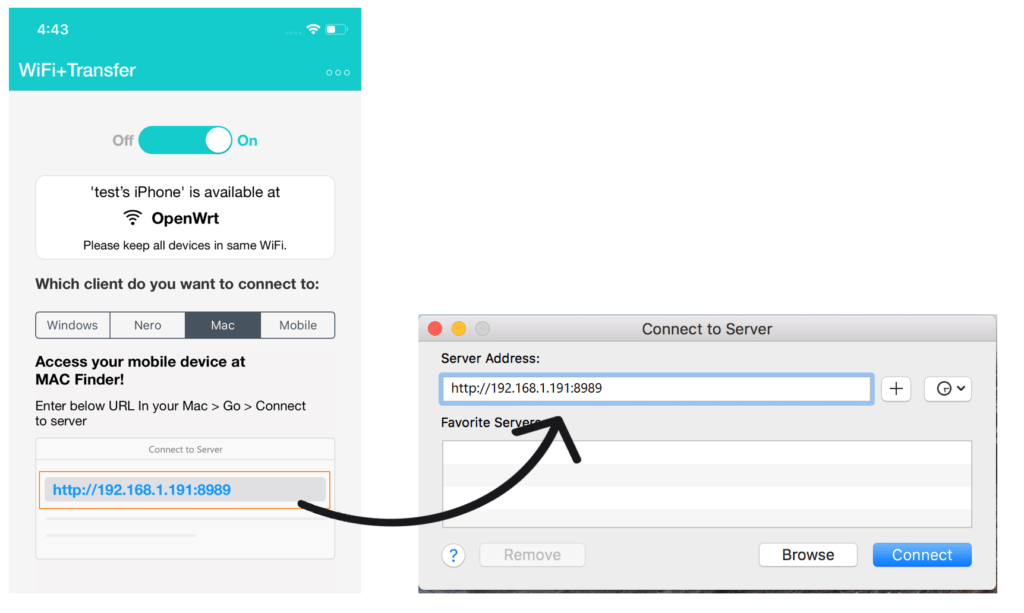 3. You may get a system message – 'Unsecured Connection'. But actually WiFi+Transfer will NOT send or get any name and password from your system. Please click 'Connect'.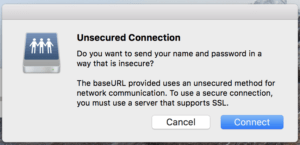 4. You will then be asked to enter your name and password. Whether you are connected as 'Guest' or 'Registered User', simply leave it empty and click 'Connect'.



5. At this moment, your Mac is connecting your mobile device. You need to allow the access of this Mac in the 'WiFi+Transfer' of your mobile device.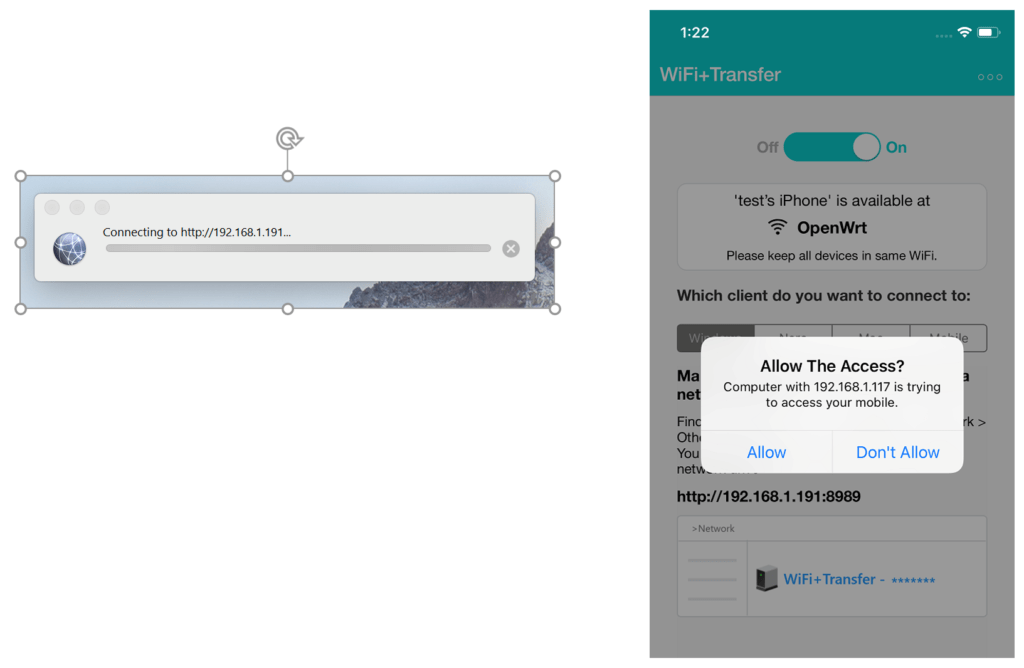 Once you agree, you will see that your mobile device has been successfully listed in the form of an IP address in your Finder > Shared.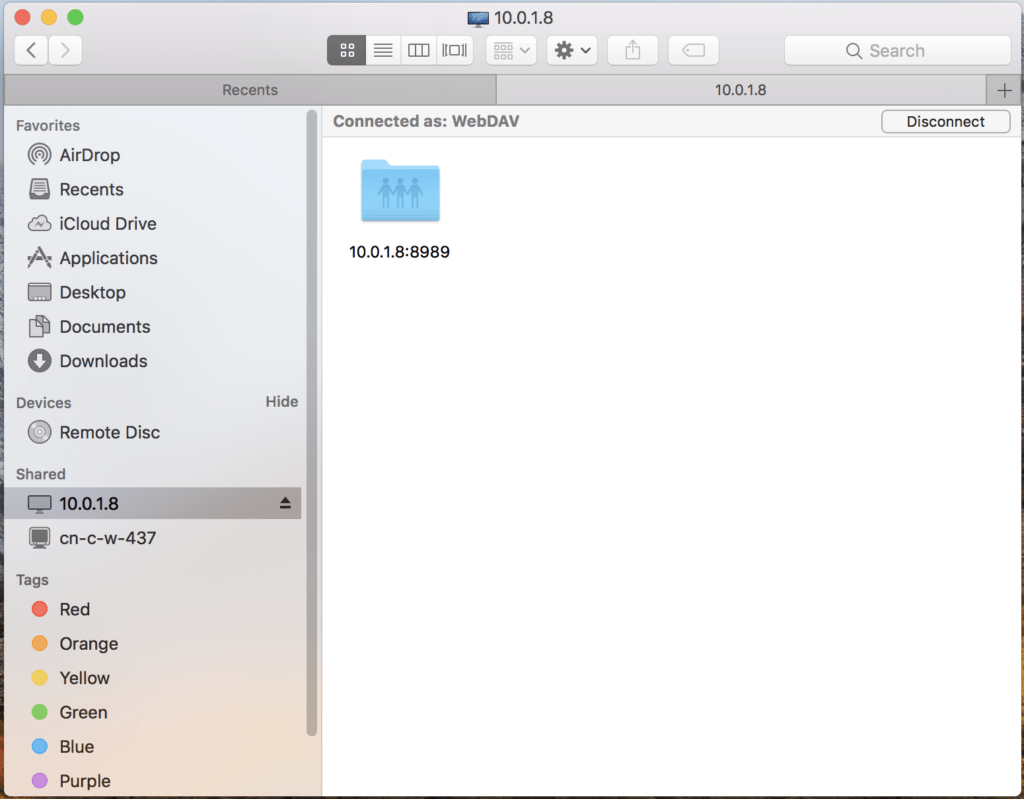 Nero KnowHow 00195
(Visited 4,471 times, 3 visits today)