With 'Nero BackItUp', you can backup your photos, video and music to HDD, removable disc, optical disc,  and network drives with easy steps.
To create a new backup job, click on the green 'Back Up Now' button.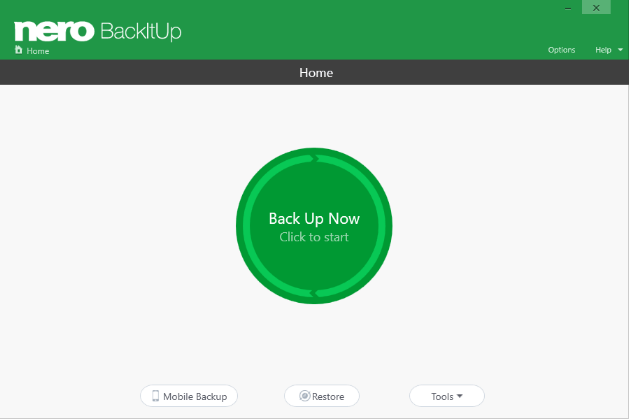 Select either 'Snapshot' or 'Copy' as a backup task.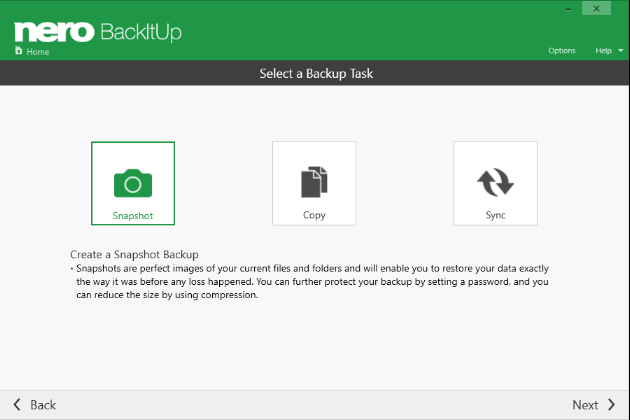 Select 'Photos', 'Videos', and 'Music' as backup sources. Nero BackItUp will select folders that contains the selected file types as backup sources by default.
If you wish to choose files and folders manually, click on 'Customize Selection'.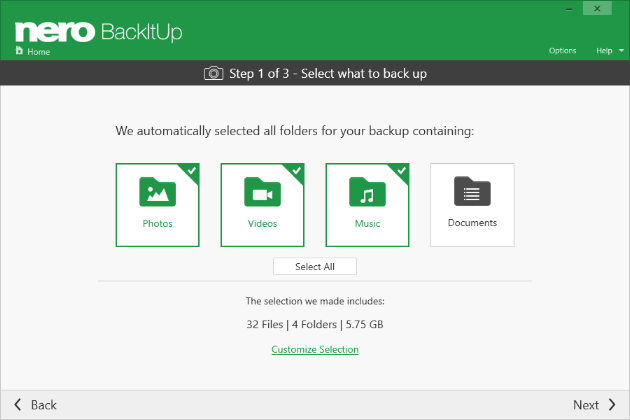 Select a backup target, 'Nero BackItUp' supports the following backup targets: Local drive, external drive, optical disc (snapshot backup only), network drive.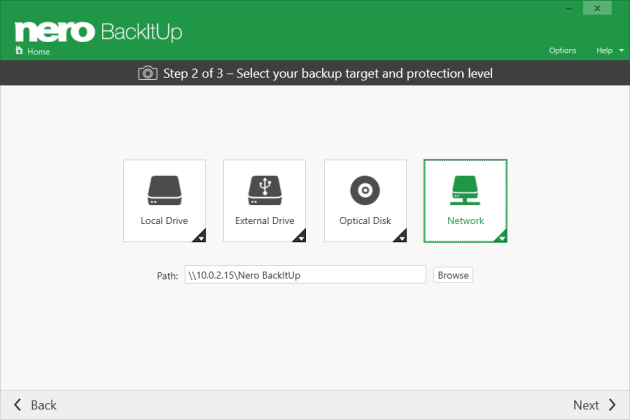 Once a backup job is configured click on 'Back Up Now'. 'Nero BackItUp' will run the backup automatically.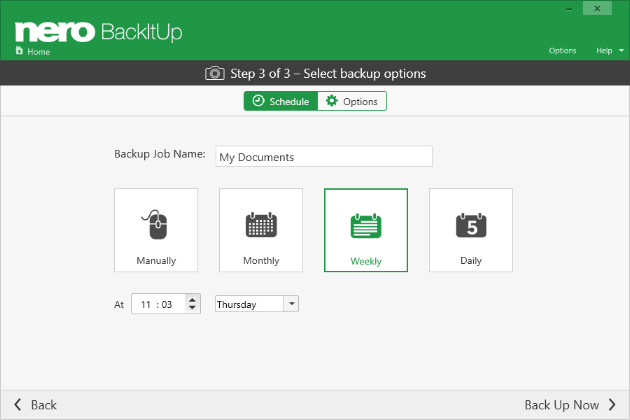 web code 00054
(Visited 10,726 times, 3 visits today)