Nero BurnRights is an application available within Nero Volume License Products, only.
Nero BurnRights easily allows domain administrators to manage the behavior of Nero applications related to burning and other functions.
In this FAQ we show you how a domain administrator can backup or deploy the Nero BurnRights configuration to all PCs.
Nero BurnRights can export configurations via registry file format.
Launch Nero BurnRights, after the configuration is done and click the "Export" button.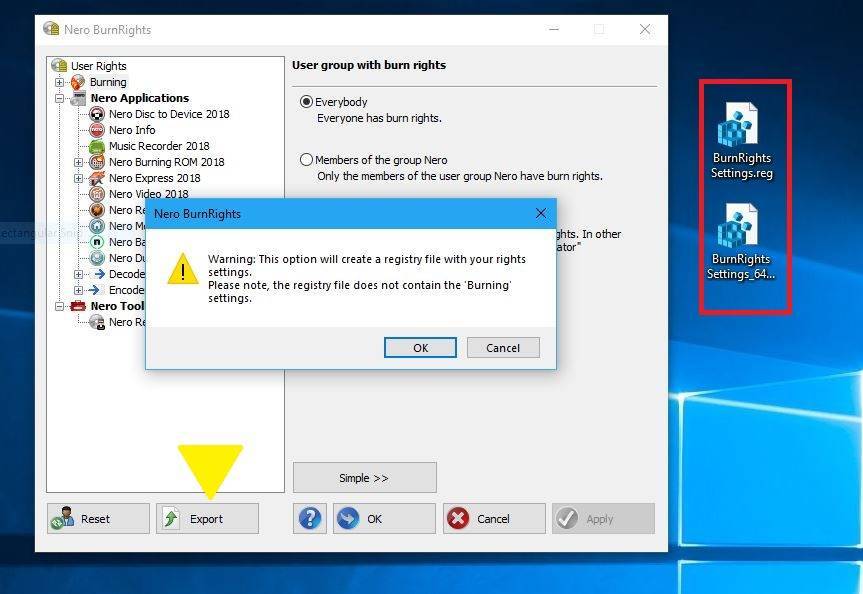 The configuration will be exported as two registry files: one for Windows 32 bit operating systems, the other one Windows 64 bit operating systems. Domain administrators can deploy the settings by running the registry file in each PC or push the settings via domain policy.
Other functions manageable with Nero BurnRights
For details on other functions click on the link of the dedicated FAQs above.
Nero KnowHow 00103
(Visited 632 times, 1 visits today)