Nero BurnRights is an application available within Nero Volume License Products, only.
Nero BurnRights easily allows domain administrators to manage the behavior of Nero applications related to burning and other functions.
In this FAQ we show you how to enable or disable burn functions for Nero Applications within Nero Volume License Products.
Launch Nero BurnRights and enable "Simple" Mode.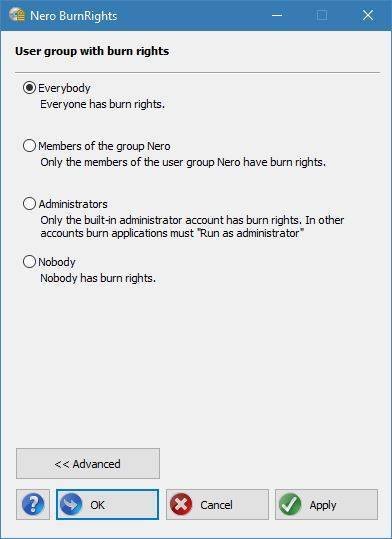 Here you have four options: "Everybody", "Members of the group Nero", "Administrators", and "Nobody".
Select an option and click "Apply" or "OK".
Depending on the selected option, the different user accounts will have burning features for all Nero application enabled or disabled.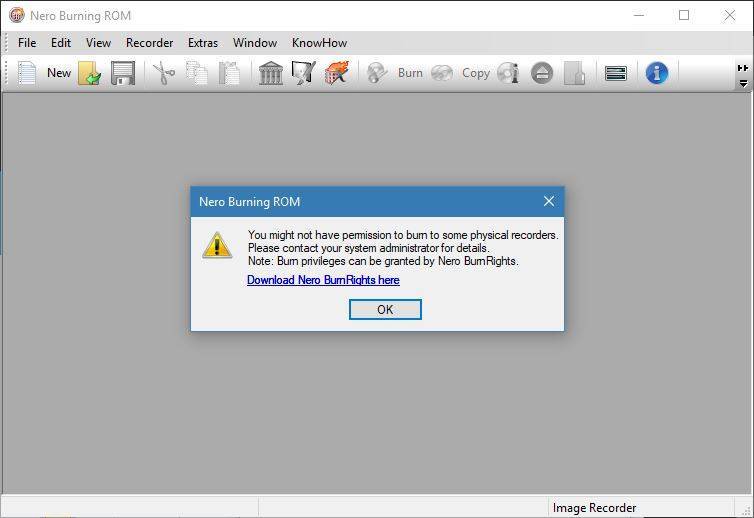 Clicking the ''Advanced'' button these four options are also available.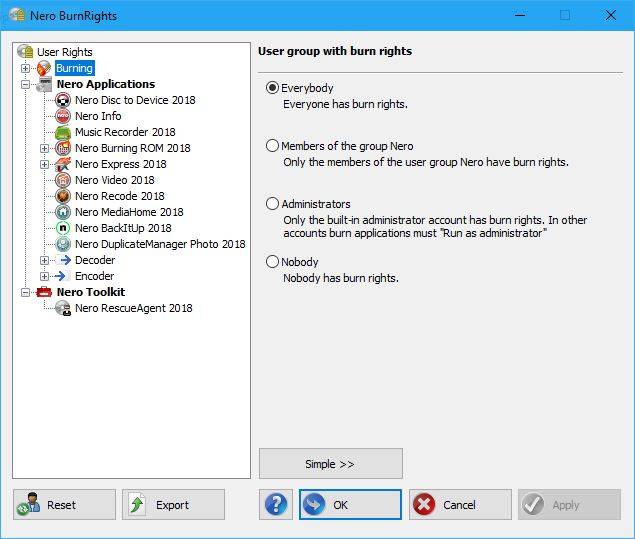 In order to make the changes take effects, a re-start of the PC is needed.
Other functions manageable with Nero BurnRights
For details on other functions click on the link of the dedicated FAQs above.
Nero KnowHow 00098
(Visited 1,541 times, 1 visits today)