How to get the 8-bit code:
When purchasing the Platinum Suite, your Nero Account is automatically created based on the email address you entered during online purchase.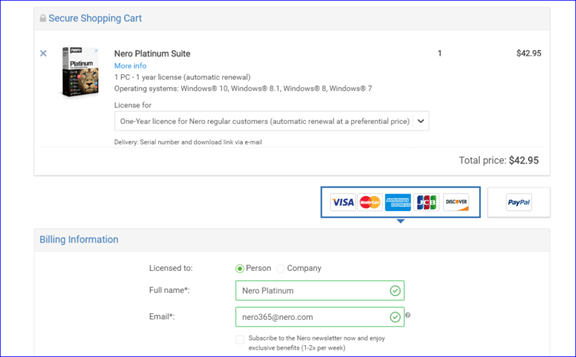 Once your order is complete, you will receive product information email with your password which is an 8 bit code, like this: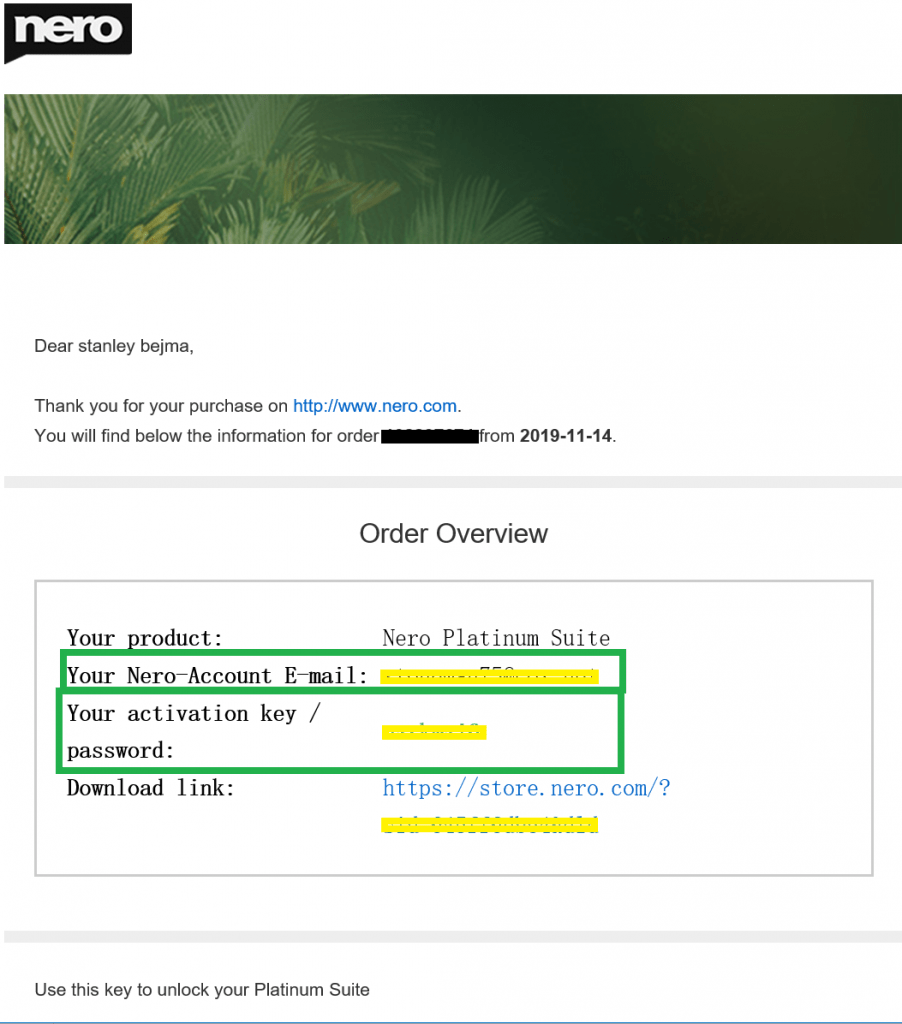 How to activate the 8-bit code:
Open Nero Start
Enter the same email adress you entered during the purchase.
If you did not receive the email with your password, please also check your spam folder.


If you already have a Nero account, use it to sign in or reset your password. Go back to the login screen to sign in.

Enter the 8-bit code you received in the email to login.
When the login was successfull your software is unlocked automatically. It starts to run.
Note: You don't need to enter a serial number anymore.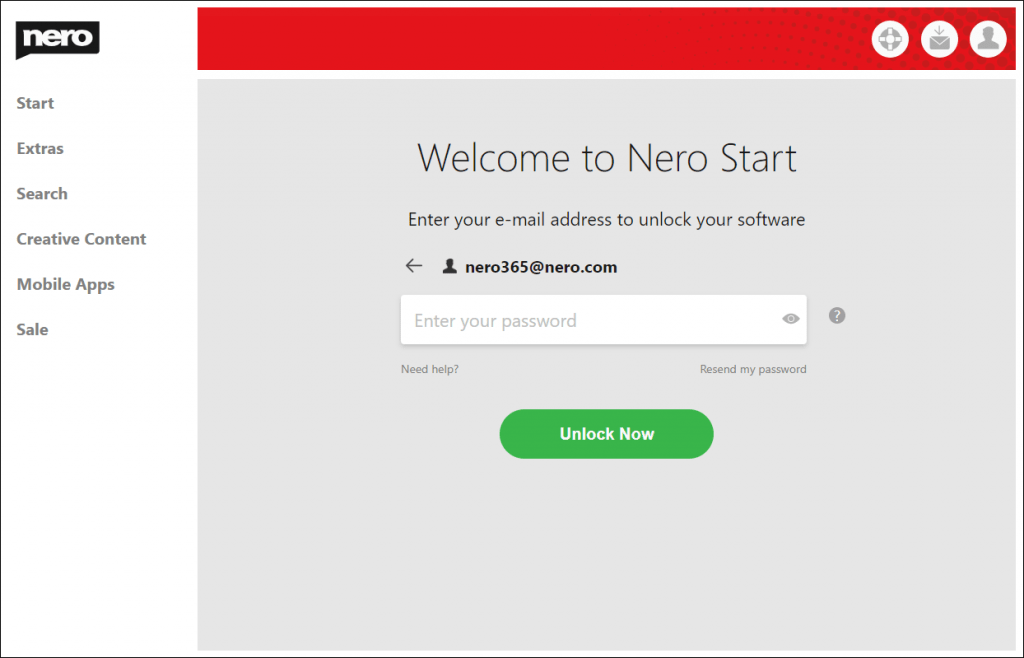 Nero KnowHow 00306
(Visited 593 times, 1 visits today)