Goodbye to your cables and plugs!
'Nero MediaHome WiFi Sync' App is the super easy to use wireless solution for transferring your image, video, and music files from your mobile device to your PC and vice versa.
'Nero MediaHome WiFi Sync' helps you to sync all your media in just a few simple steps between your PC and your iOS or Android device.
Pre-condition: Install and run the universal media center 'Nero MediaHome' on your PC, and have your PC and your mobile device logged in to the same network.
Unlimited data transfer
Synchronization of music, photos, and video
In case of file incompatibility auto-transcoding to best matching format
No extra hardware needed
Super easy handling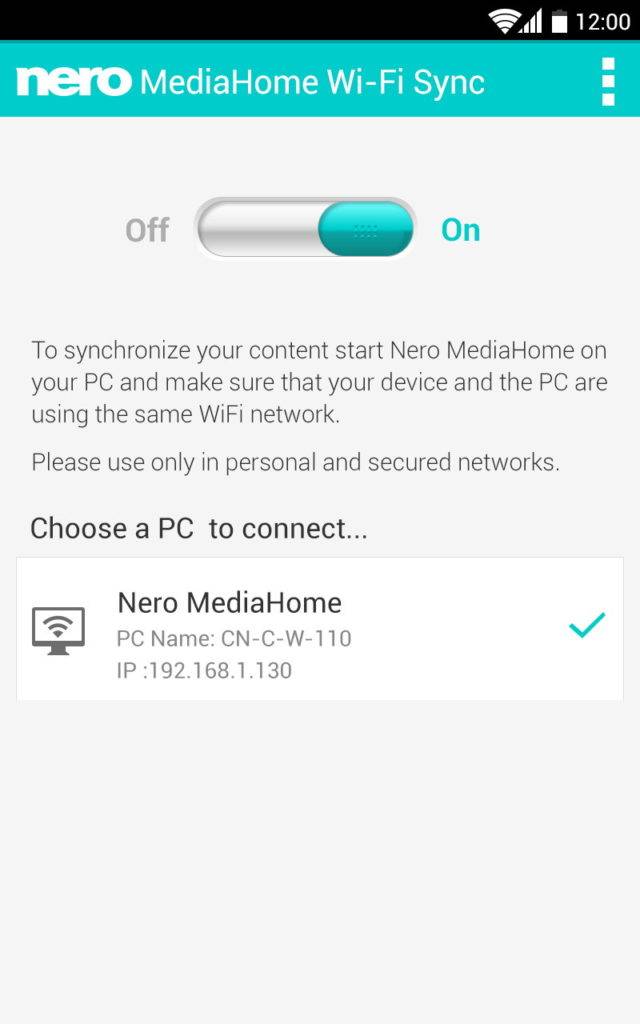 Nero KnowHow 00092
(Visited 9,433 times, 1 visits today)