While using Nero Burning ROM or Nero Express for burning content to a disc, you may come across the error message 'Burn process failed …'.
So, what does these errors mean and how to fix the related issues?
In the whole burning process of Nero Burning ROM or Nero Express, the given application will do different checks to make sure that the burning related operations do not fail. These will be:
checking device(s)
checking the medium
checking disc erase or similar operations
If any critical error happens (like the disc/medium is broken, the disc recorder cannot be accessed, etc.) and the application cannot fix or recover the given issue, such an error dialog will pop up in the application.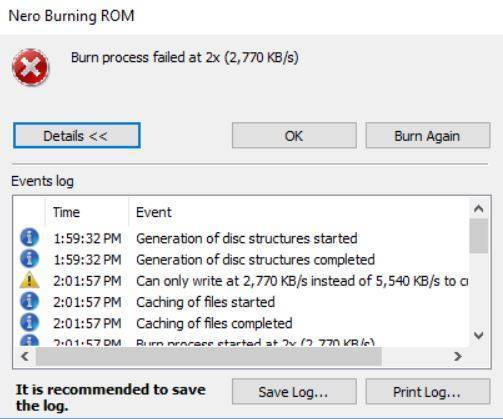 As the dialog will indicate and show in detail within the message box, most of the typical cases are related to the fact that the disc/medium is broken or the disc speed for burning is not working correctly.  So, in many cases putting a new disc into your disc recorder and clicking the button "Burn Again" will solve your issues. The disc speed issue can probably be solved by updating your firmware.
Still there are some situations when the above mentioned solutions cannot resolve your issue. For such cases it is meaningful to do a deeper check via the application log file.
For creating a log file, in Nero Burning ROM please click the button 'Save Log…' or 'Save' in Nero Express, within the respective message box .
In the exported log files, you can find some keywords.
Below table lists some of the most important keywords that you can check based on the provided solutions, here. This may help fixing your issue.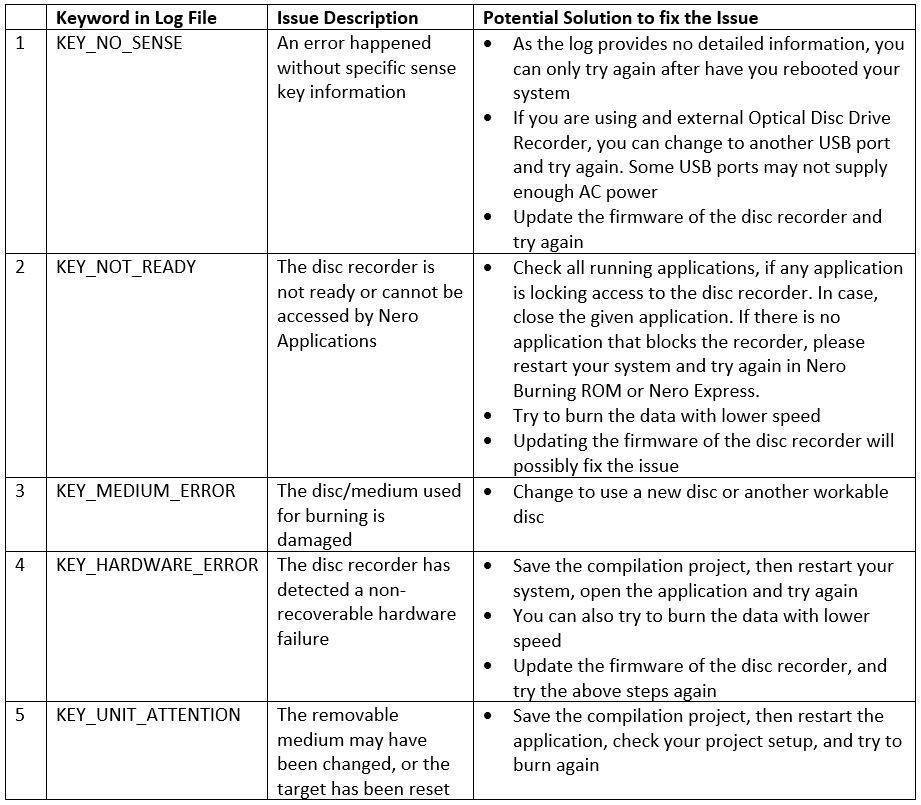 Nero KnowHow 00150
(Visited 20,766 times, 1 visits today)