There are two buttons in the right-top of the Options screen:
Apply: Save and apply the new configuration
Reset: Reset all configurations to default settings.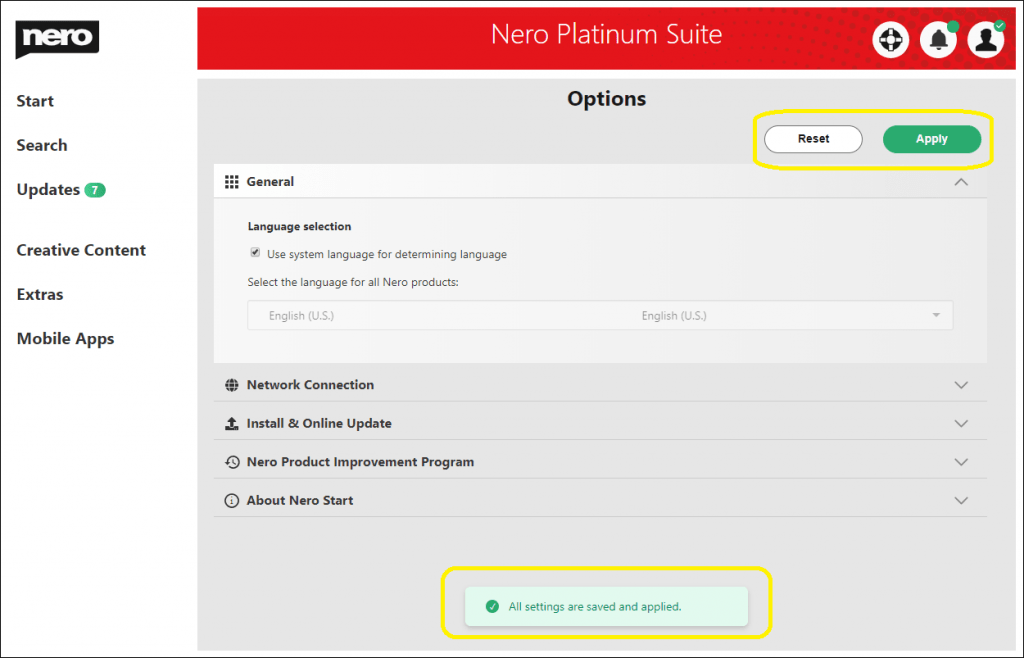 Display Language of Nero Products
You can use the detected system language or select one of the supported languages as the Nero product display language.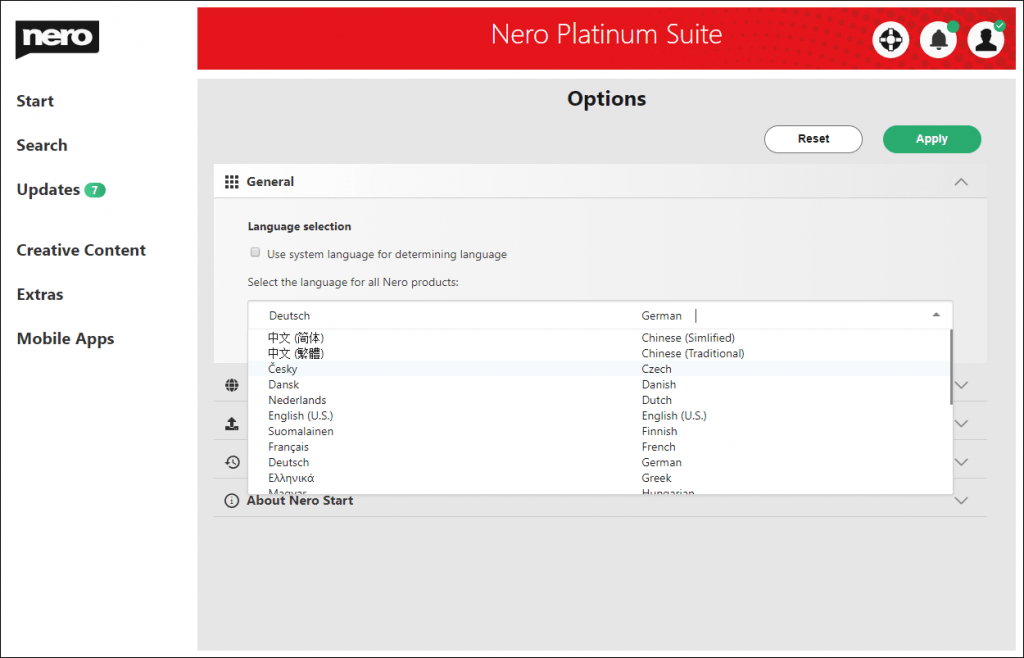 Network Connection for Nero Start
Check the details of the FAQ "How to check and fix "Network or service is not available" in Nero Start" about the configuration.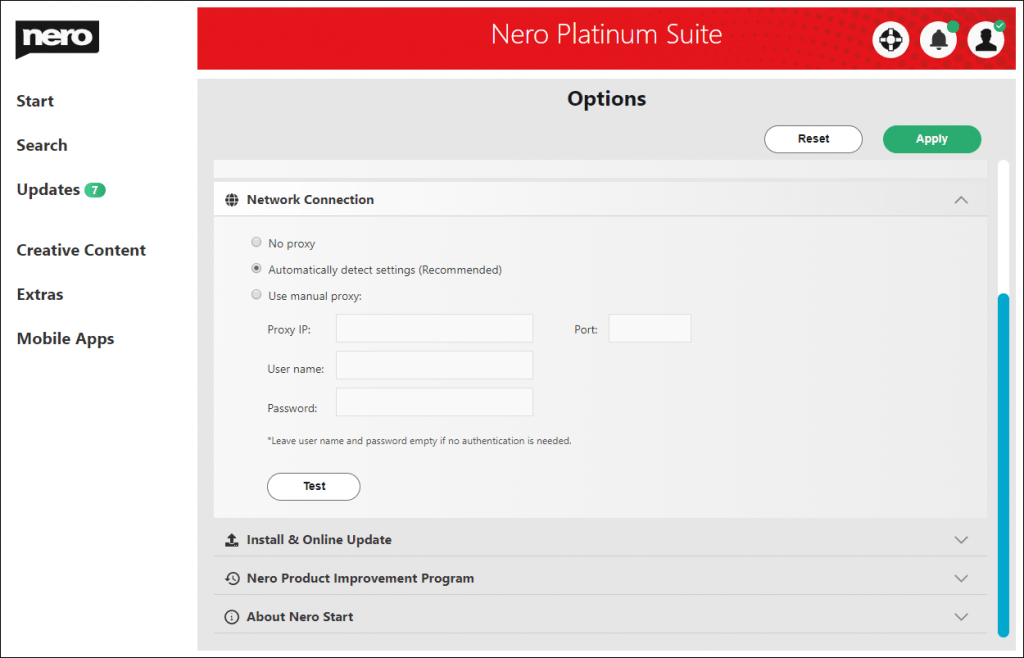 Install & Online Update
Install location for Nero Products: The location used for installing or updating Nero Products. You should keep 5GB of disk space available for the partition.
There are 3 types of updates check policy:
| | |
| --- | --- |
| Download updates but let me choose whether to install them (recommended) | If updates for the applications are detected, Nero Start will automatically download the update in the background. You will be notified upon completion. |
| Check for update but let me choose whether to download and install them | While Nero Start launches, it will check for updates for the applications, and show the number available updates. |
| Never check for updates (not recommended) | Nero Start will not check for any updates. |
Click the button "Check for updates" to immediately leave the Options screen and start an online update check in Updates screen.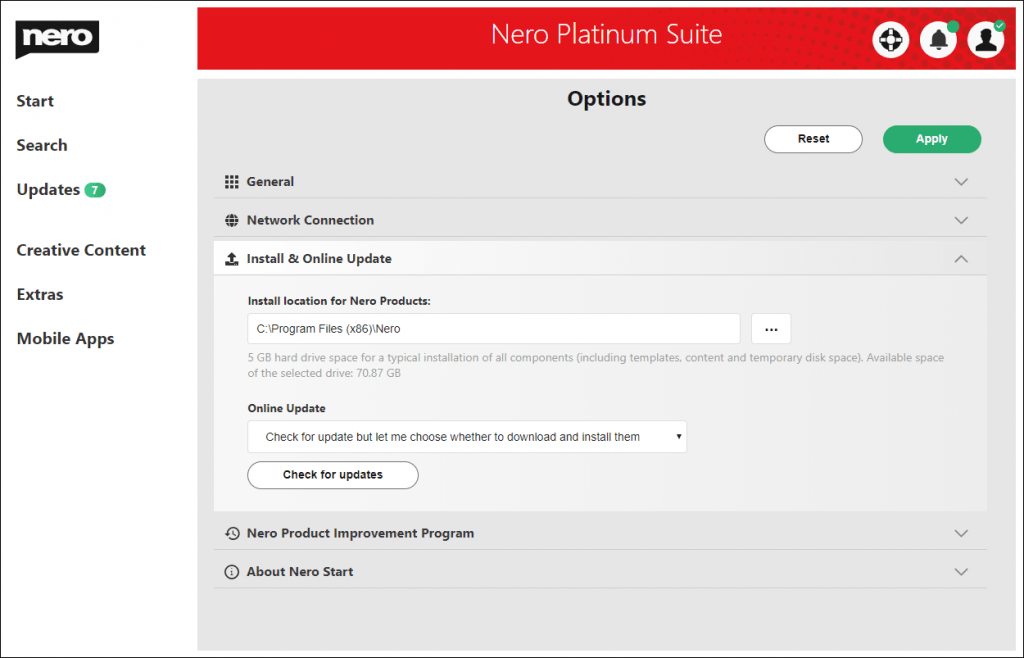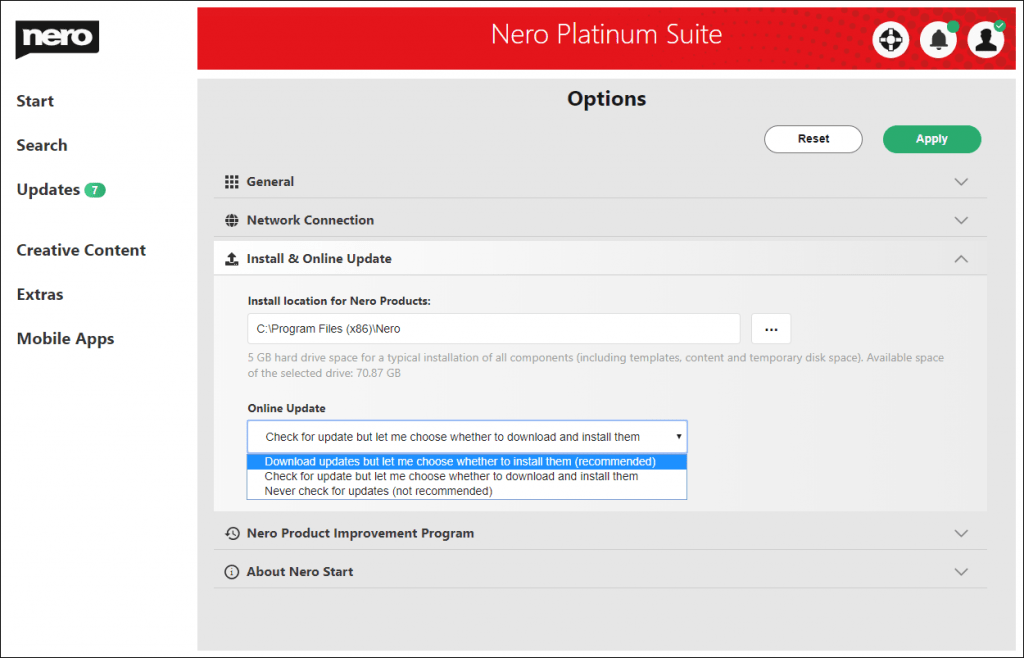 Info: Make sure to click the button "Apply" to save the configuration update before leaving the Options page.
Nero Product Improvement Program
You can participate in the Nero Product Improvement Program to help improve the quality, reliability, and performance of Nero products.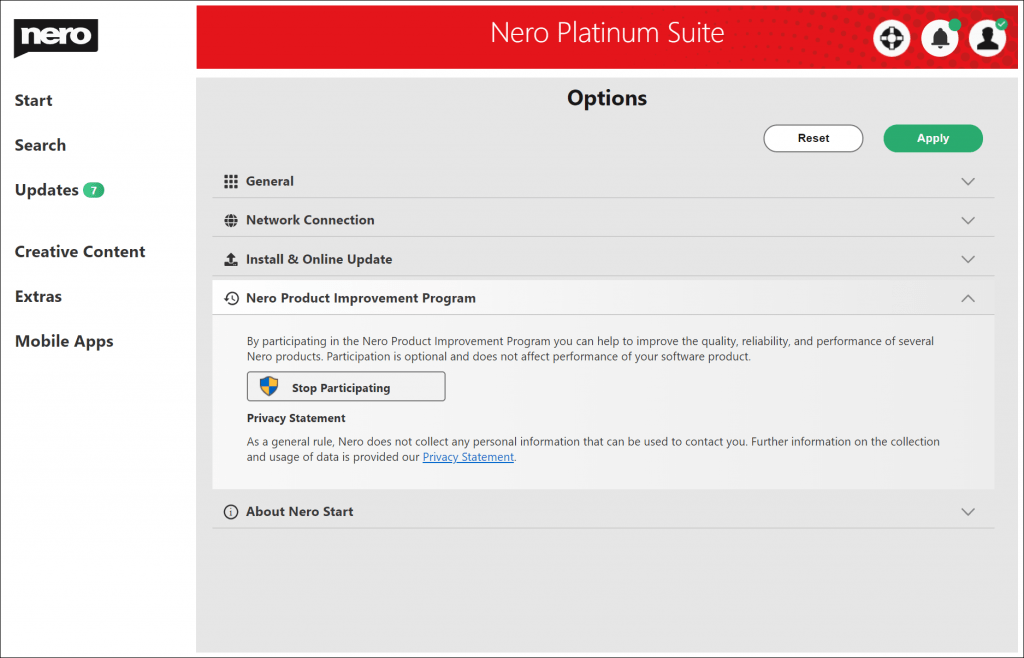 About Nero Start
Show the version information of Nero Start.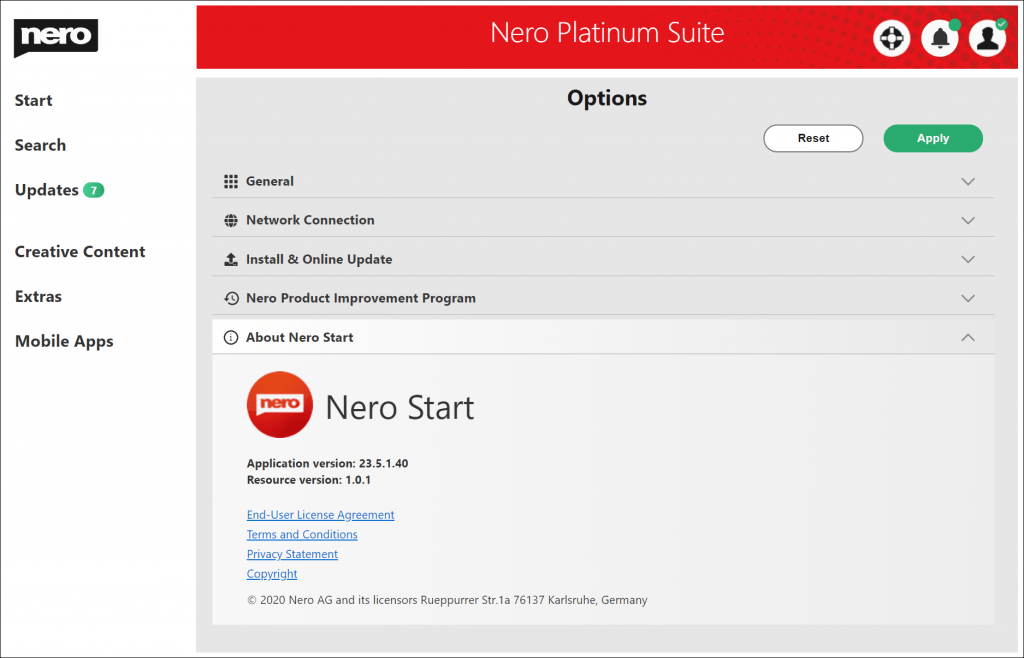 Nero KnowHow 00213
🛒 Click and Get Nero Platinum Suite
(Visited 338 times, 1 visits today)