With 'Nero TuneItUp' you will analyze and fix common PC problems, and optimize system settings. When you launch 'Nero TuneItUp', you can click on the 'check' button to scan your system. When the scanning is completed, you can then click on 'Show & Fix' to resolve the issues found.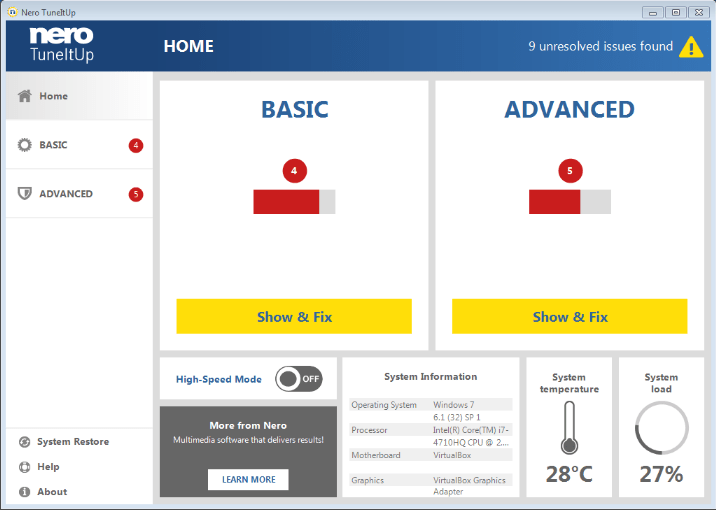 The 'High Speed Mode' lets programs and games run faster.  Just click on the 'High Speed Mode' toggle switch to turn on the mode.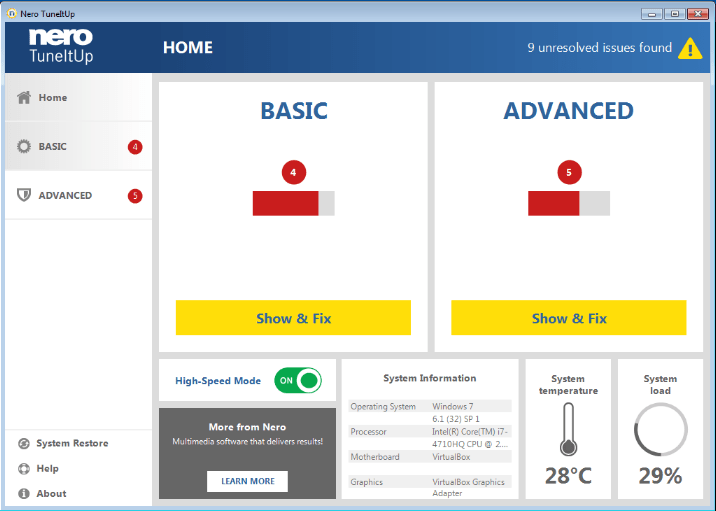 The free version lets you scan and solve all items in the 'BASIC' category.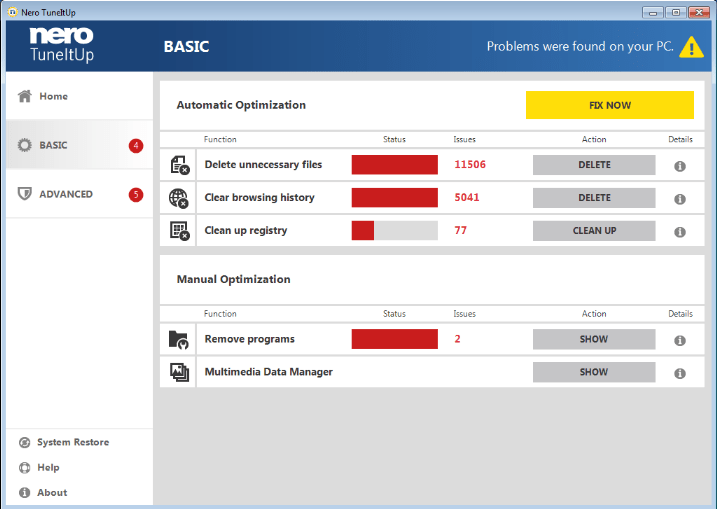 The paid version 'Nero TuneItUp PRO' enables additional 'Pro-Features' which are locked in the free version. These Pro-Features include faster system start-up, faster web-browsing, automatic optimization of Windows services, scanning for outdated drivers and software with direct update downloads from a central database, secure deletion of files, as well as a power-saving mode for longer battery life.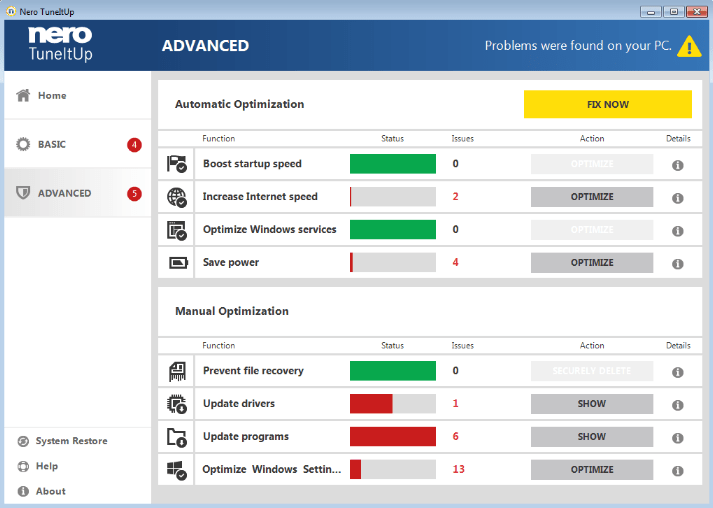 Nero KnowHow 00055
(Visited 1,351 times, 1 visits today)