Now, after getting the AI tags at the end of detection, Nero AI Photo Tagger can also help you automatically organize your photos into folders, based on these AI categories.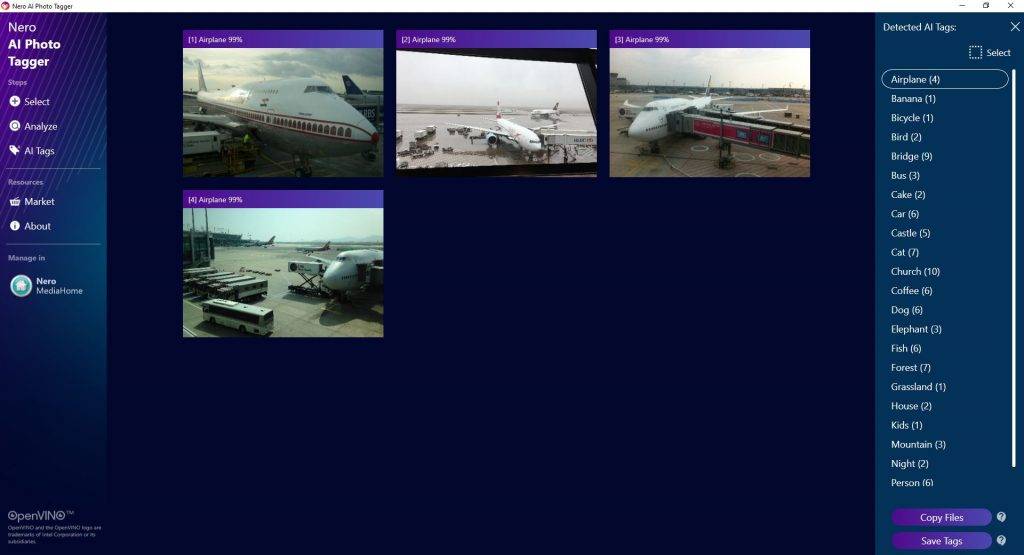 At the bottom of AI Tags panel, you will see a 'Copy Files' button. Clicking it will pop up a system dialog to select a location as the target.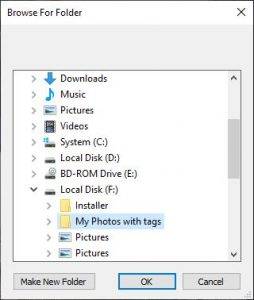 After you confirmed the location, Nero AI Photo Tagger will create sub-folders based on AI Tags and copy all these photos into the according folders.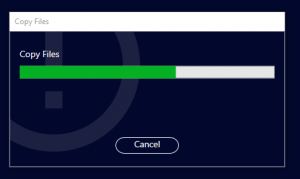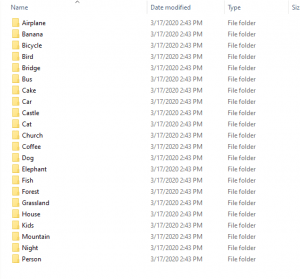 Now, all your photos are organized by the detected AI tags.
You can also select only some of the AI categories to copy. Clicking 'Select' will enable multi-select mode.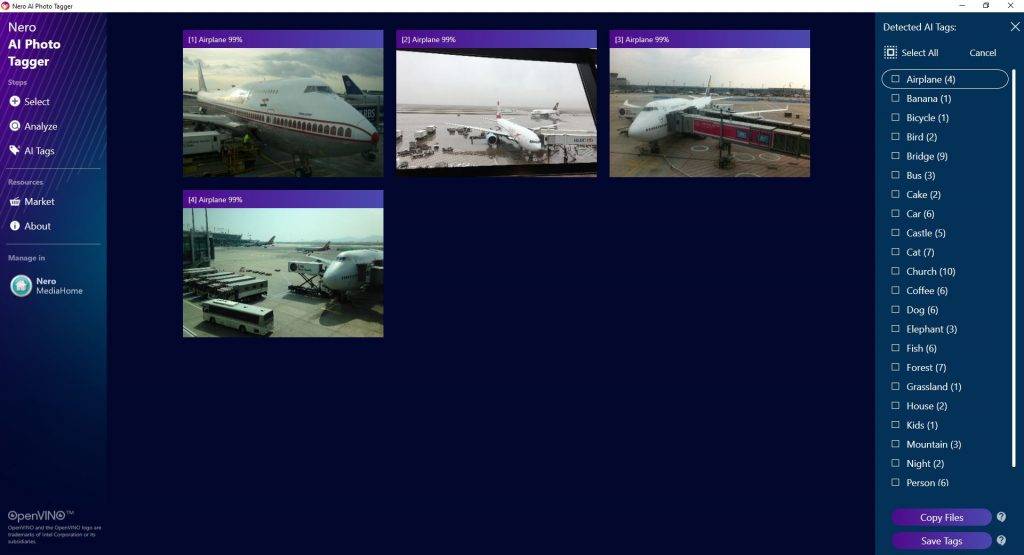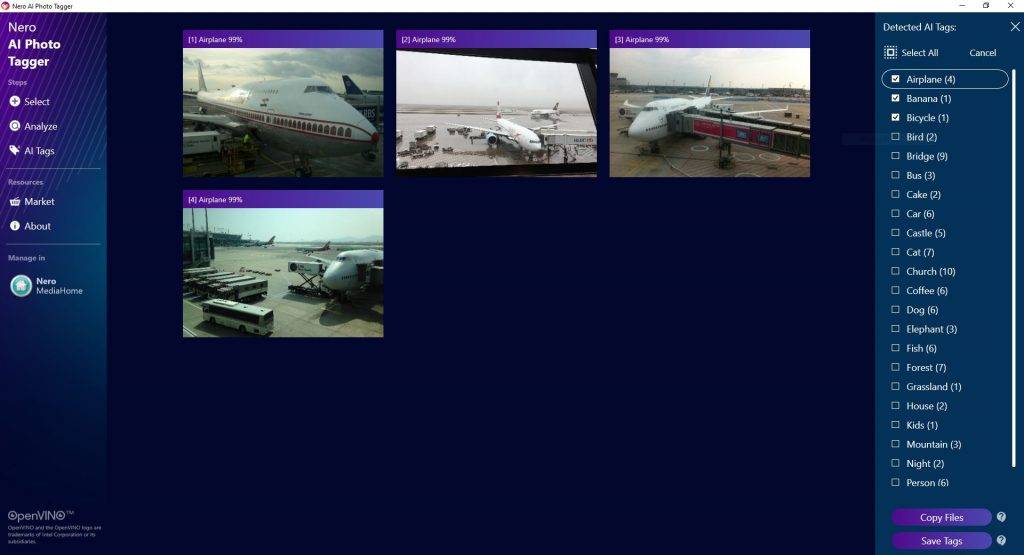 Now you can select one or more tags to copy. Nero AI Photo Tagger will only copy the photos of selected categories to new location.
Click here to better organize your media, with world leading local AI technology, in Nero Platinum Suite now.
Nero KnowHow 00218
(Visited 5,046 times, 3 visits today)