This is the changelog for version id starts with 24.5.x.x  
If you are running app from Microsoft Store which version id starts with 2.0.x.x, please see changelog here. 
25.5.11.0
2022-10-28
Improvements
25.5.10.0
2022-10-14
New
Hints with gif when cursor hover on model.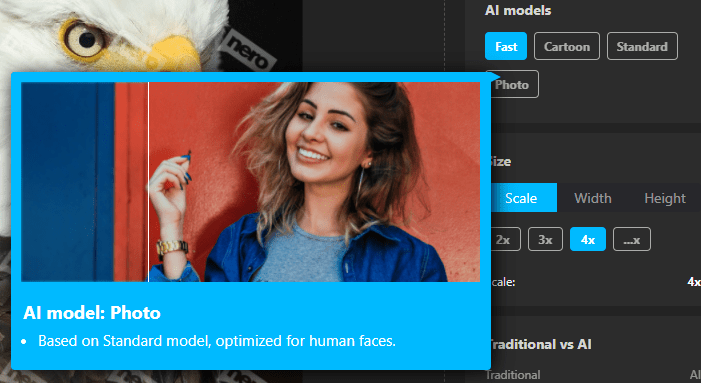 Show progress status in thumbnail list for the image under processing.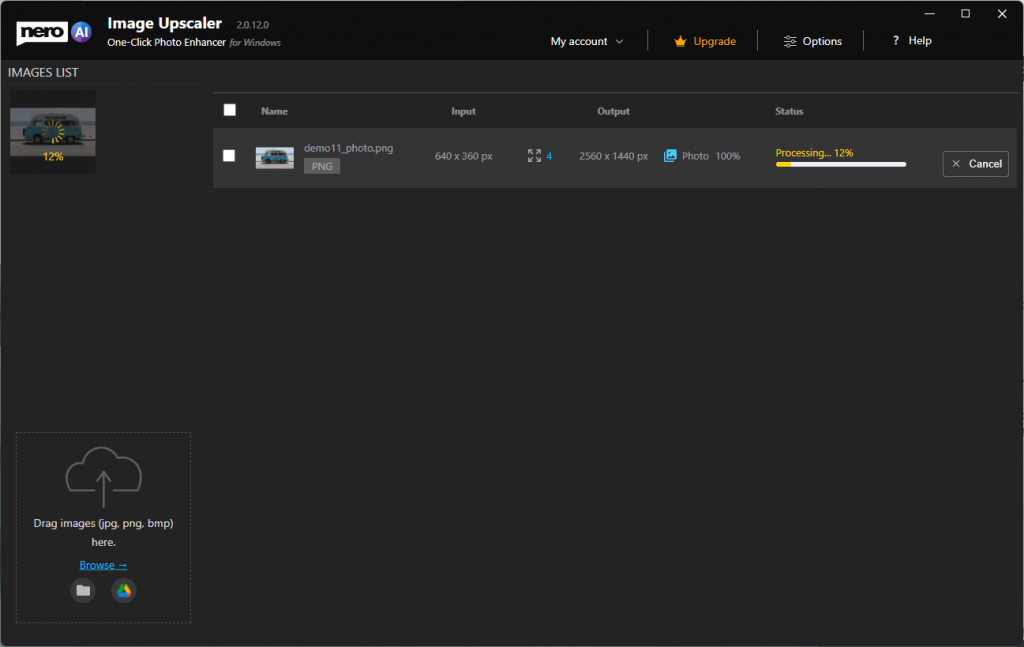 Support compression settings when save result as jpeg.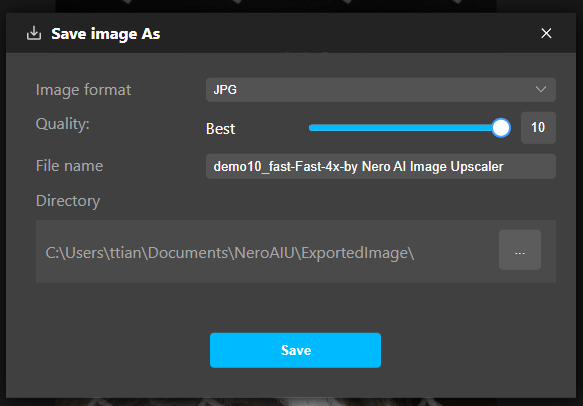 Keep original EXIF data in result image.
Improvements
Better sample image with result presenting.
Project will not be interrupt when PC sleep.
Other improvements for stability and reliability.
24.5.67.0
2022-07-04
New
Some example images to start with.
You can input images from Google Drive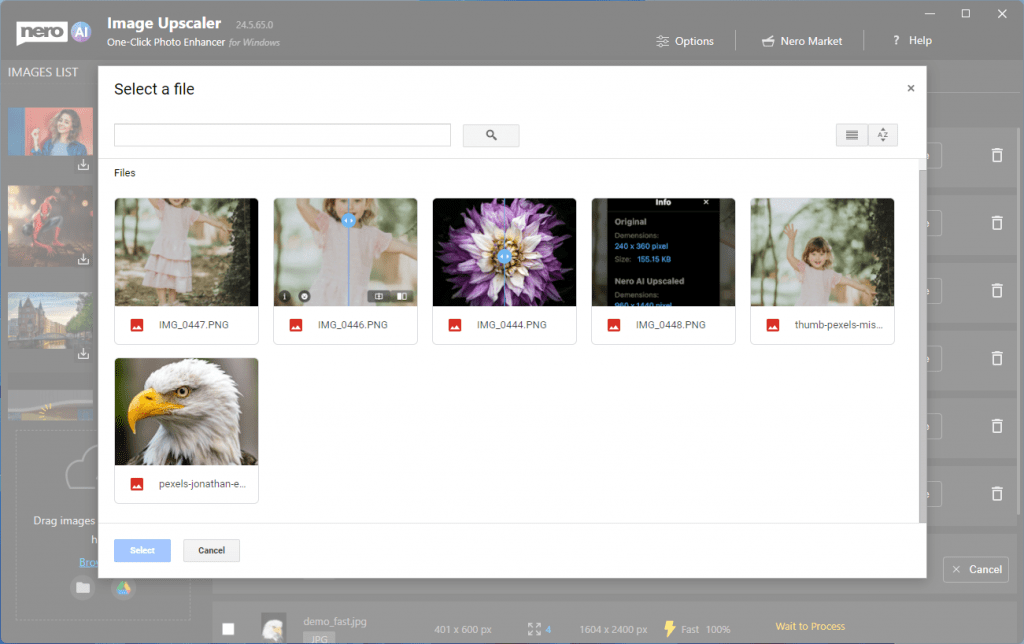 AI model selection is now available. Try different models for different photo till you get happy result.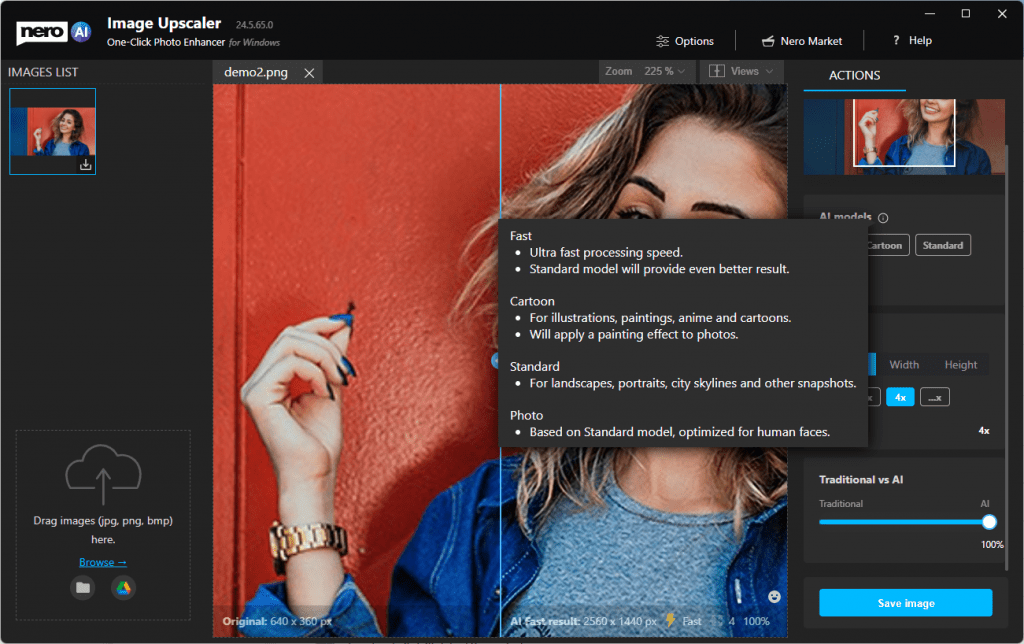 You define how big the result goes. 2x, 4x or by targeted width and height values.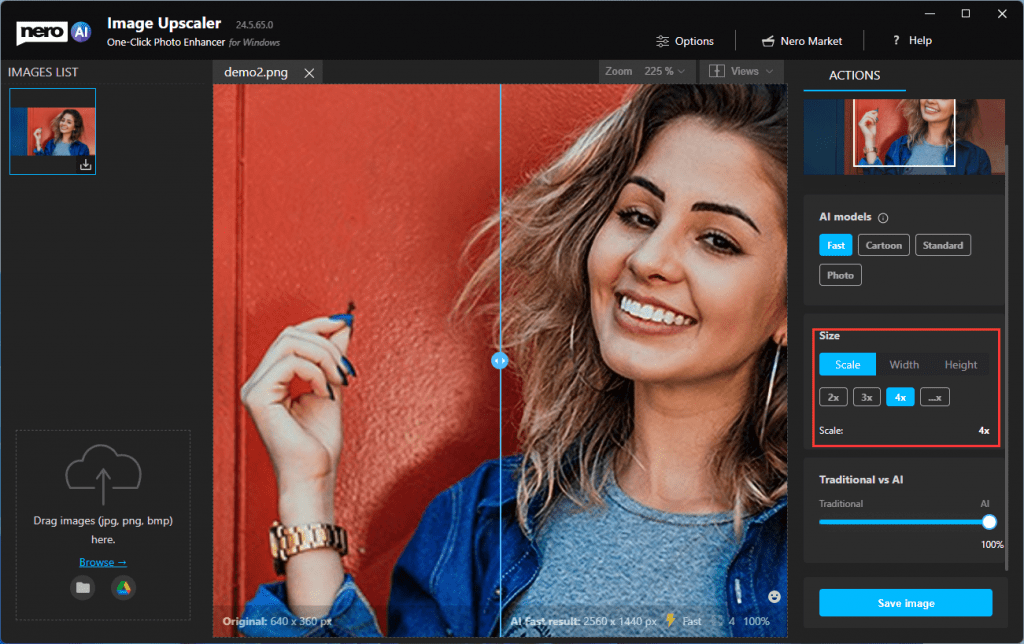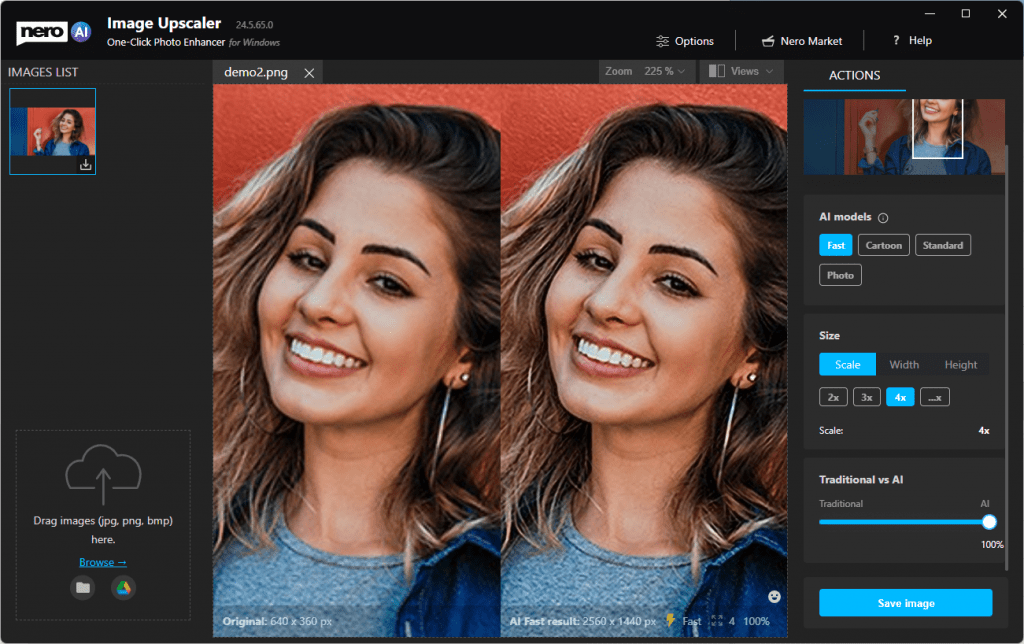 Compare traditional and AI results with slide bar.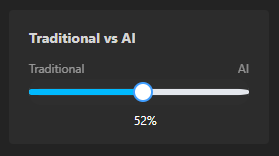 Batch processing is possible and up to 20 images in a row.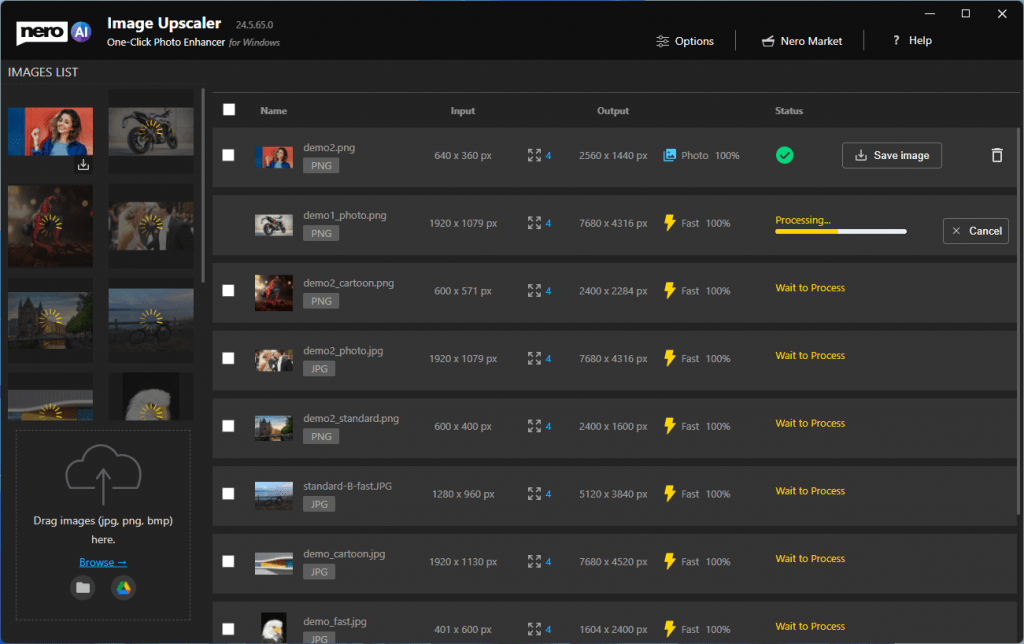 Improvements
Giant improvements on processing speed with NVIDIA GPU acceleration.
Save files with customized file name.
24.5.30.11
2021-12-07
Improvements
New icon design
Some improvements for photographs with faces.
24.5.30.7
2021-10-21
Improvements
Improved ads and Nero Market button.
24.5.30.6
2021-10-11
Features
Initial release of Nero AI Image Upscaler – use artificial intelligence to increase image resolution with enhanced sharpness and detail.
Upscale rate: 4x.
Remove noise and jpeg compression artifacts.
Support JPEG, PNG.
Nero KnowHow 00251
(Visited 884 times, 2 visits today)