A free online update for below Nero 2017 products is available.
Nero 2017 Platinum
Nero 2017 Classic
Nero Video 2017
Nero Recode 2017
The following applications have been updated, for details on versions, improvements and fixes see below.
Nero Video 18.0.25001
Nero Recode 18.0.22000
Nero Disc to Device 18.0.1015
Updates in Nero Video, Nero Recode, Nero Disc to Device
All mentioned applications now use the latest Intel SDK for hardware accelerated AVC encoding with Intel graphics cards
Fixes in Nero Video
Fixed an issue with the image snapshot function where under certain conditions it would just capture the same frame though the timeline cursor was moved to a different frame
Fixed a number of issues where high frame-rate HEVC 4K videos in some cases would not play or export with correct AV sync
Fixed an issue where Nero Video would crash under conditions of frequently switching between timeline editing, home screen, and content screen
Fixed issues that some special video clips in the timeline would only play audio
Fixed an issue with zooming into the timeline where identical audio clips on different tracks would not show identical frame references
Fixed the issue in Nero Video export screen where the Nero logo looked distorted
Fixed the issue that Nero Content Screen would not show a warning when trying to import pictures to the authoring module (this is not allowed by design)
Fixed an issue where some JPG images with 'DSC' prefix could not be imported to a slideshow project
Please perform the update via Nero ControlCenter > Updates > Check for updates > Update now.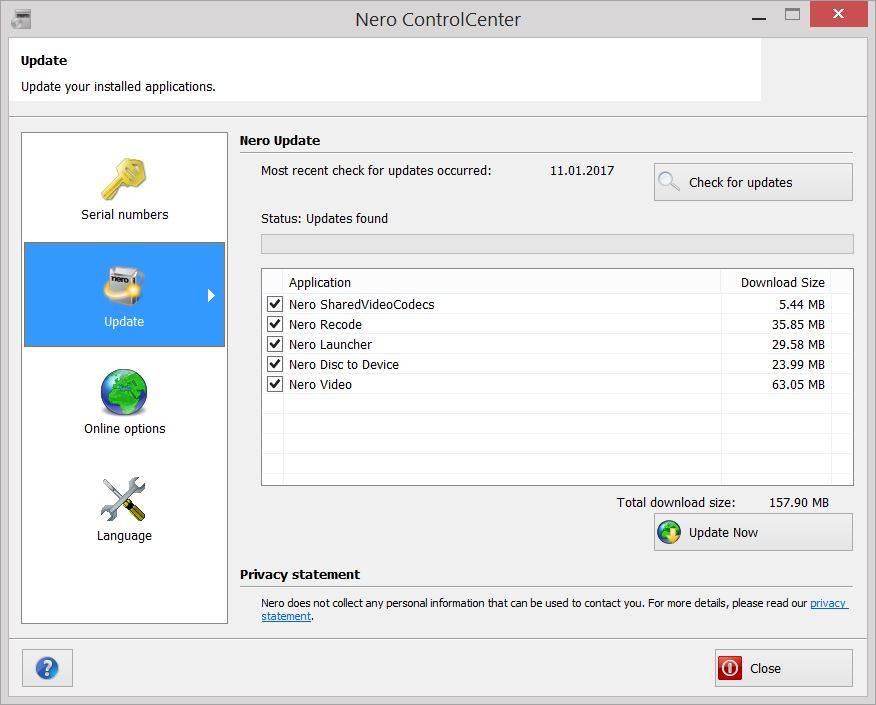 Nero KnowHow 00071
(Visited 7,565 times, 1 visits today)