Nero BurnRights is an application available within Nero Volume License Products, only.
Nero BurnRights easily allows domain administrators to manage the behavior of Nero applications related to burning and other functions.
In this FAQ we show you how to set SecurDisc as the only burning option in Nero Burning Rom and Nero Express with one click (Nero 2018 Volume License Products and later)
Launch Nero BurnRights and enable "Advanced" mode.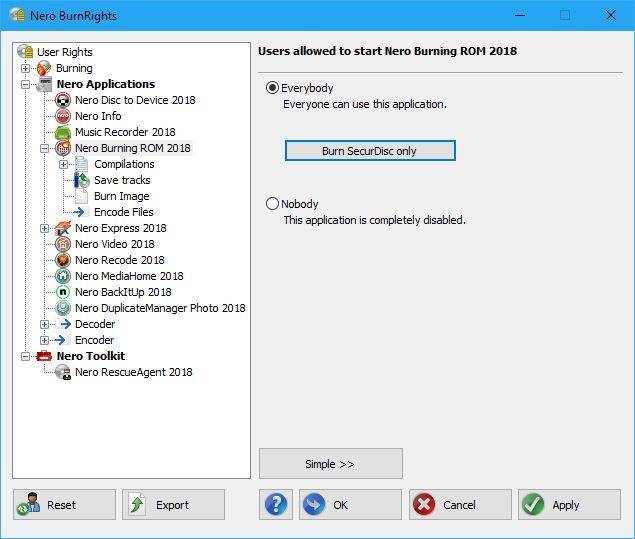 In the left panel expand the item "Nero Applications"and select the item "Nero Burning Rom 2018" or "Nero Express 2018".
In the right panel click the button "Burn SecurDisc only". Clicking the button will allow to only burn with "SecurDisc" for any compilation.
At the same time, "Enforce encryption" for "SecurDisc" is set automatically.
Click "Apply" or "OK" to apply the changes.
Afterwards, when opening Nero Burning Rom 2018 or Nero Express 2018 you can only burn "SecurDisc" compilations.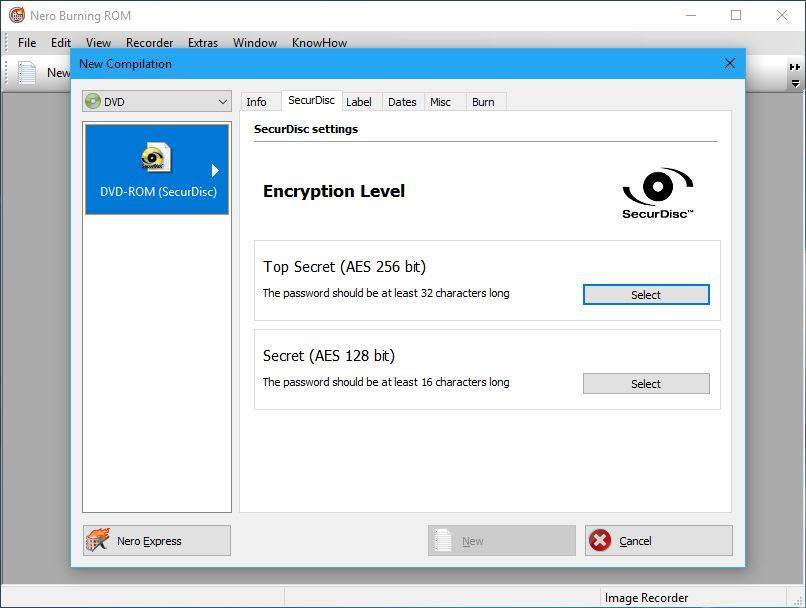 Other functions manageable with Nero BurnRights
For details on other functions click on the link of the dedicated FAQs above.
Nero KnowHow 00102
(Visited 528 times, 1 visits today)