If you use the 30-day trial version of the Platinum Suite, you can also upgrade to a full version before the 30-day trial period expires. Simply click on the "Download full version now" button. Nero Start will let you upgrade your subscription to the full version.
30-day trial version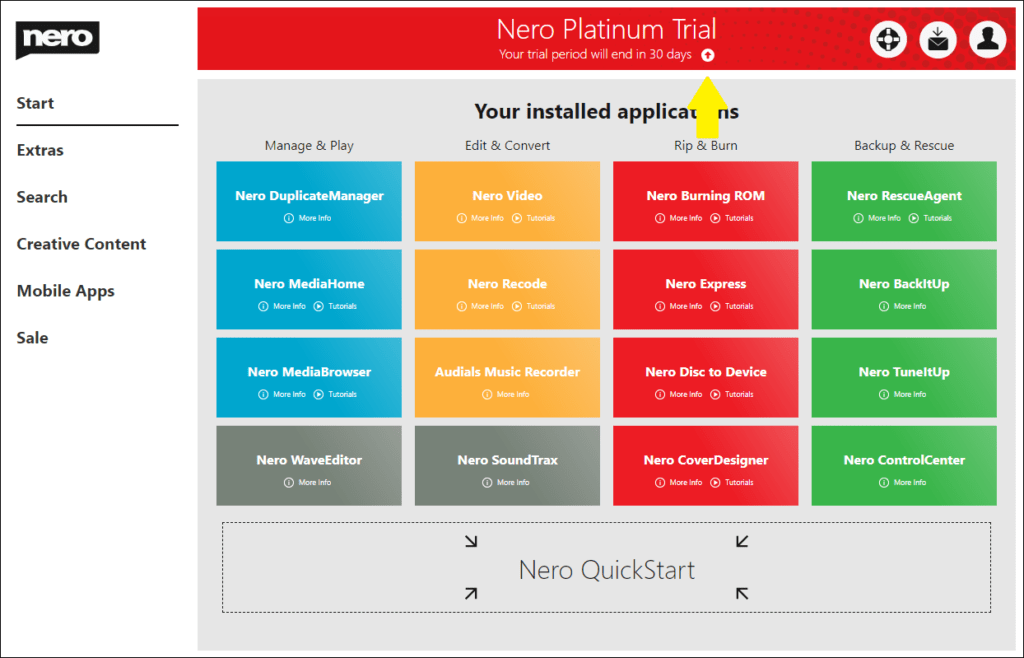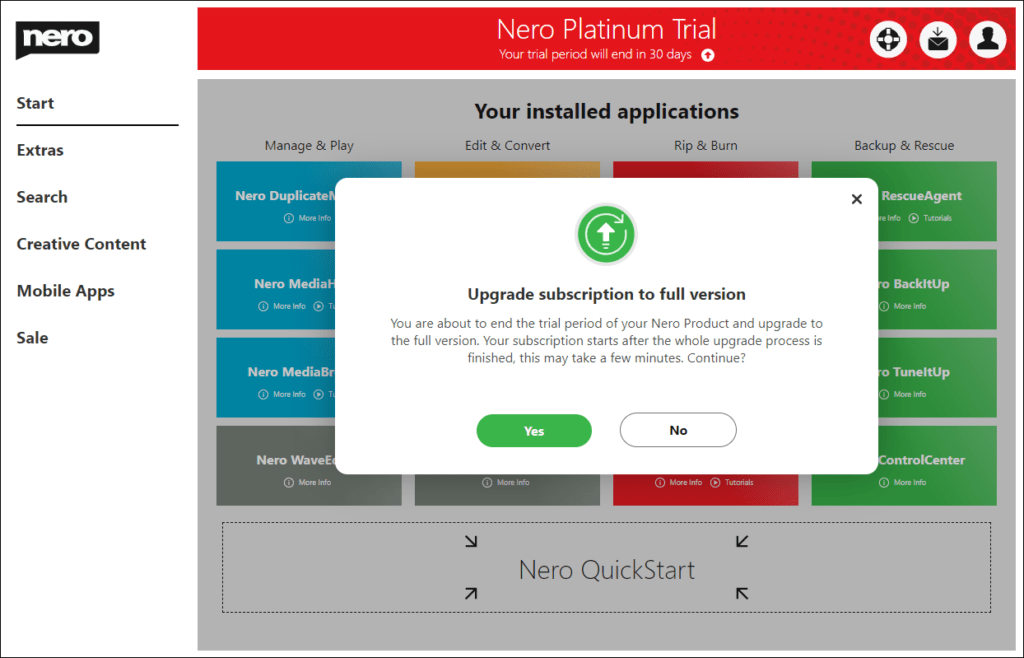 Note: The upgrade may fail if the automatic renewal option for your subscription is disabled. In this case, please check your subscription settings first.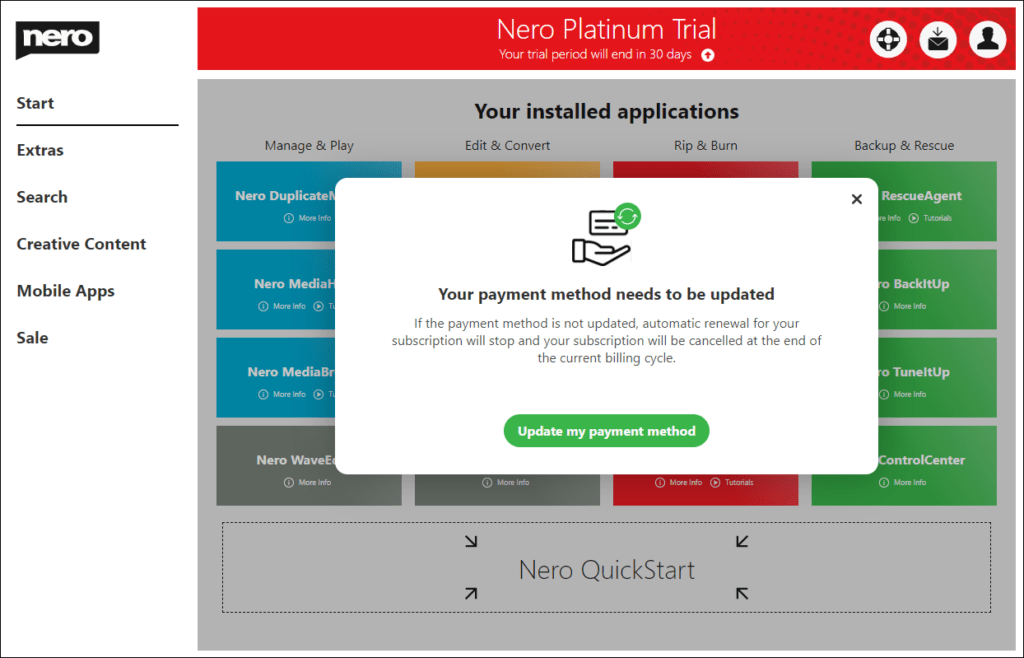 If you have not yet subscribed to a product, click the "Buy Full Version Now" button to obtain a full version of Nero Platinum.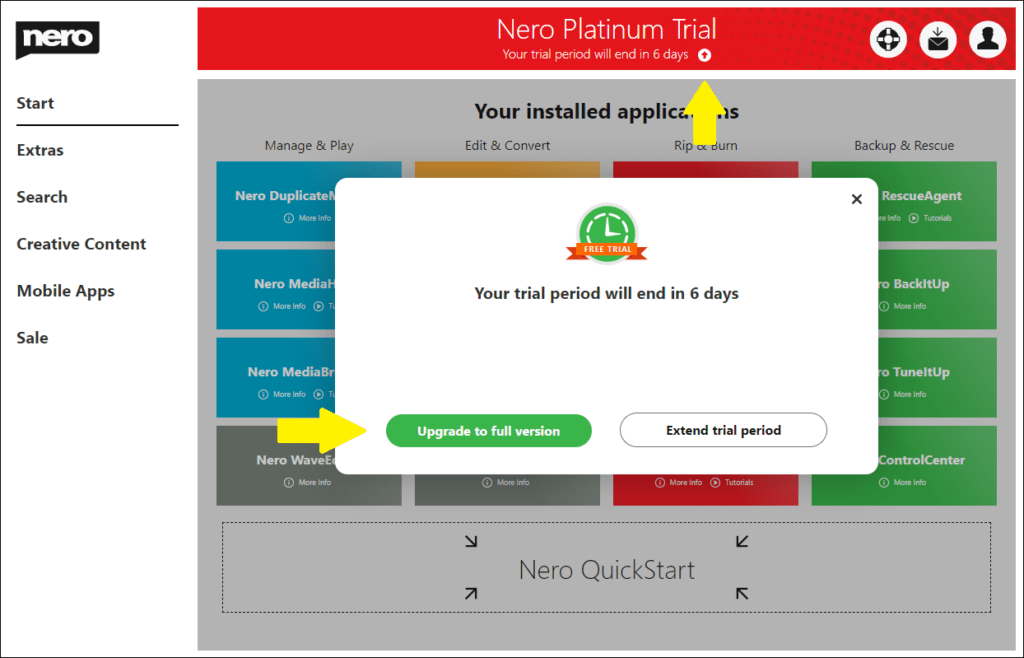 Nero KnowHow 00189
(Visited 836 times, 1 visits today)