This cool feature is only available for subscribers
In addition to more profiles for Tablets, Smartphones and Home Entertainment systems, the 2020 Spring Release also contains 4K video – "AVC Ultra HD (4K)" export support.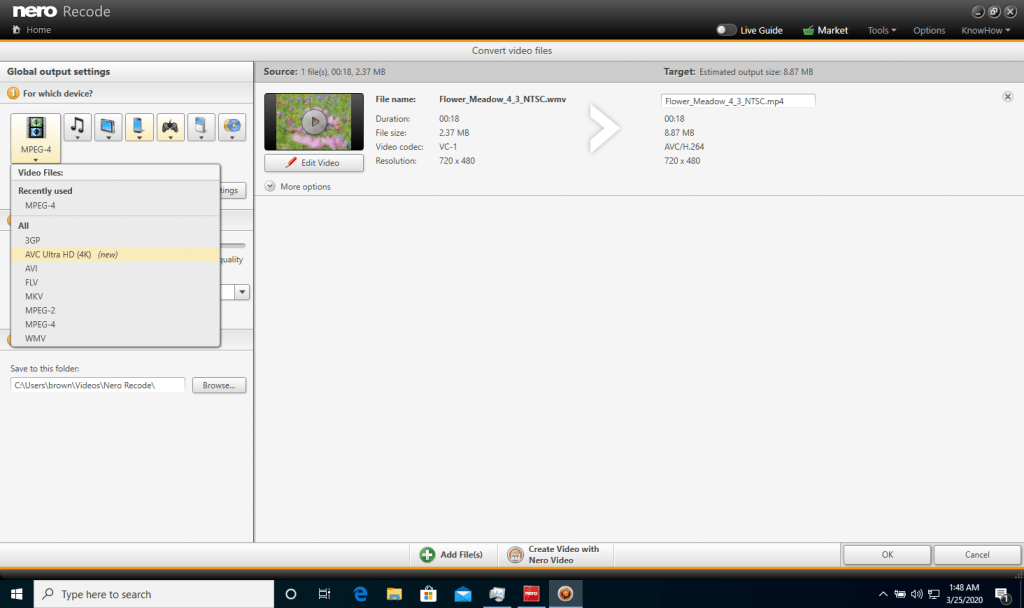 After you add some video files into Nero Recode, select and activate the profile "AVC Ultra HD (4K)" under the category "Video files". The output file will be AVC Ultra HD (4K). You can also click the button "Edit Settings", in the pop up profile setting dialog, and select any type of resolution you prefer.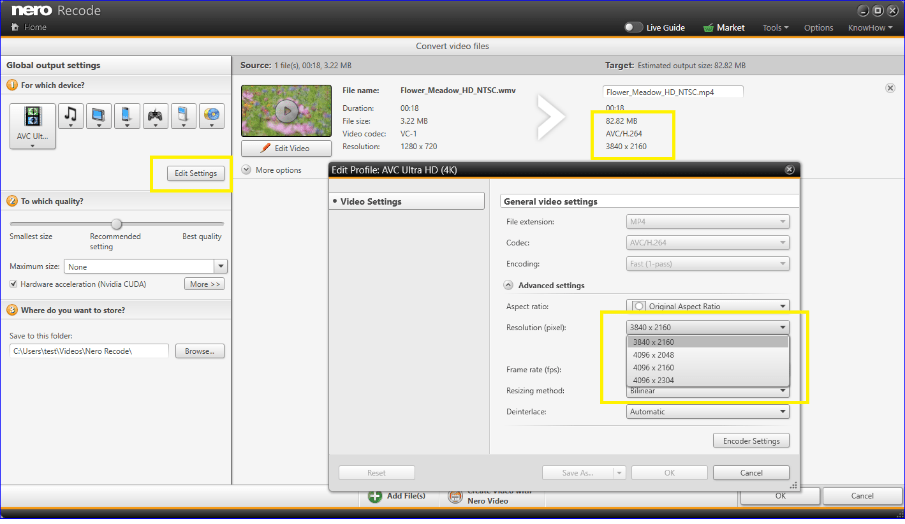 Click here to try to convert to 4K video files in your Nero Platinum Suite.
Nero KnowHow 00206
(Visited 577 times, 1 visits today)