This article is a guide for the first usage of an activation code. If you have ever activated your activation code and now re-install Nero software, please refer to this article.
If you do not purchase Nero Platinum Suite directly from Nero.com, but via e.g. Amazon, retail stores, etc., you will get the 32-bit activation code in the purchased software package.
After installation, you need to firstly register your Nero Account directly in Nero Start.
Launch Nero Start, enter any of your email address in the first screen, and Nero Start will check to see if a Nero Account is already registered with that email address. If no such Nero Account exists, Nero Start will help you register a new Nero Account.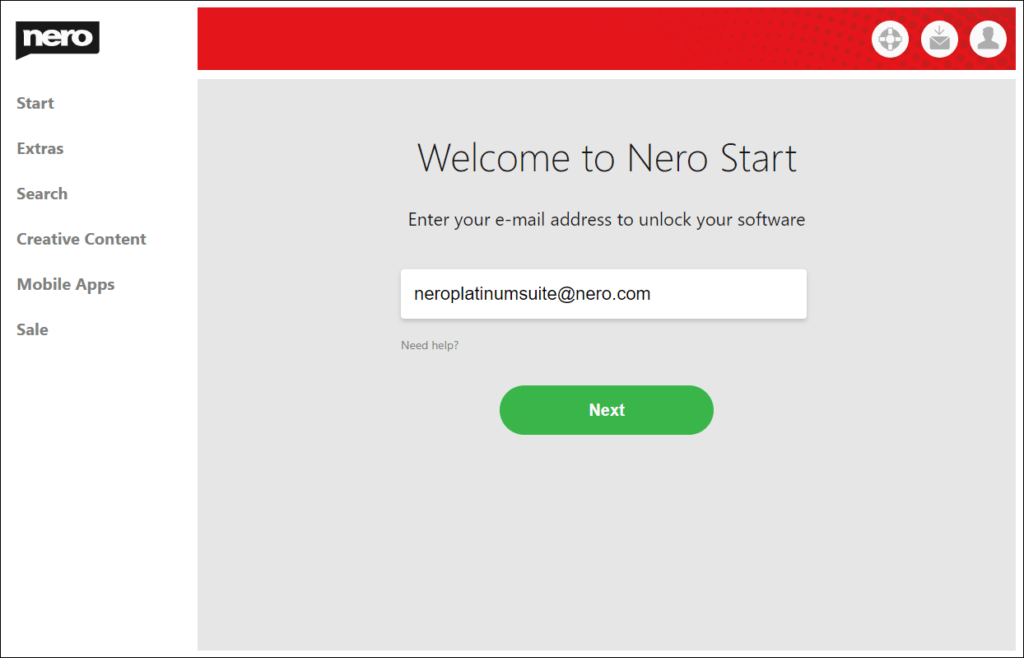 During registration, your password for the new Nero Account will be sent to the email address you provided. Enter the password in Nero Start to complete the registration of your Nero Account.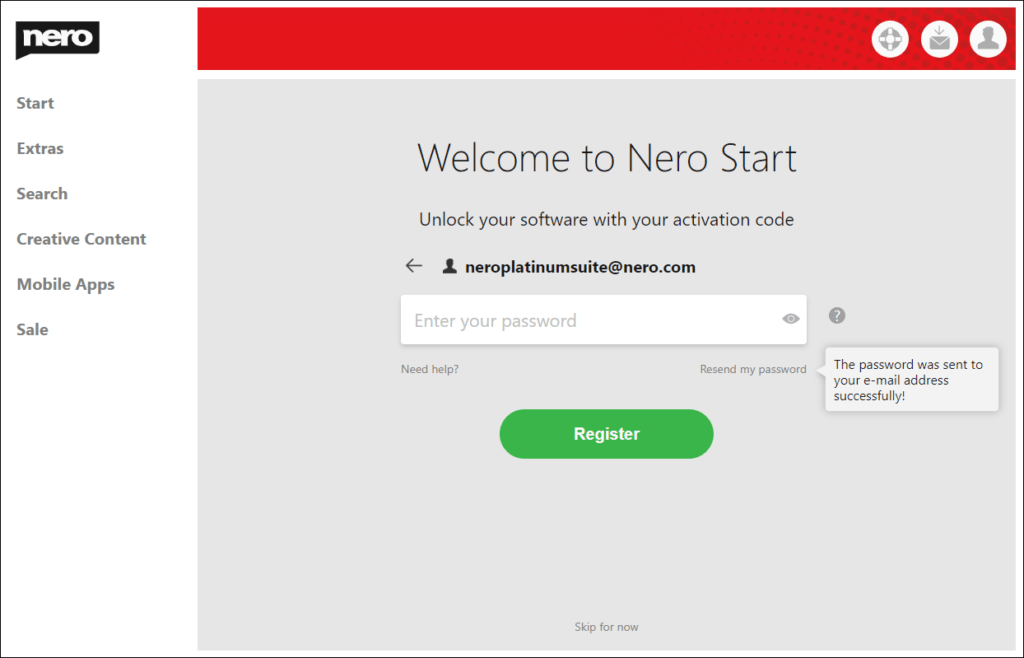 After registering a Nero Account in Nero Start for the first time, you will be taken to a page where you can enter your 32-bit activation code to unlock your software. Please enter the activation code which is printed in the software package you bought.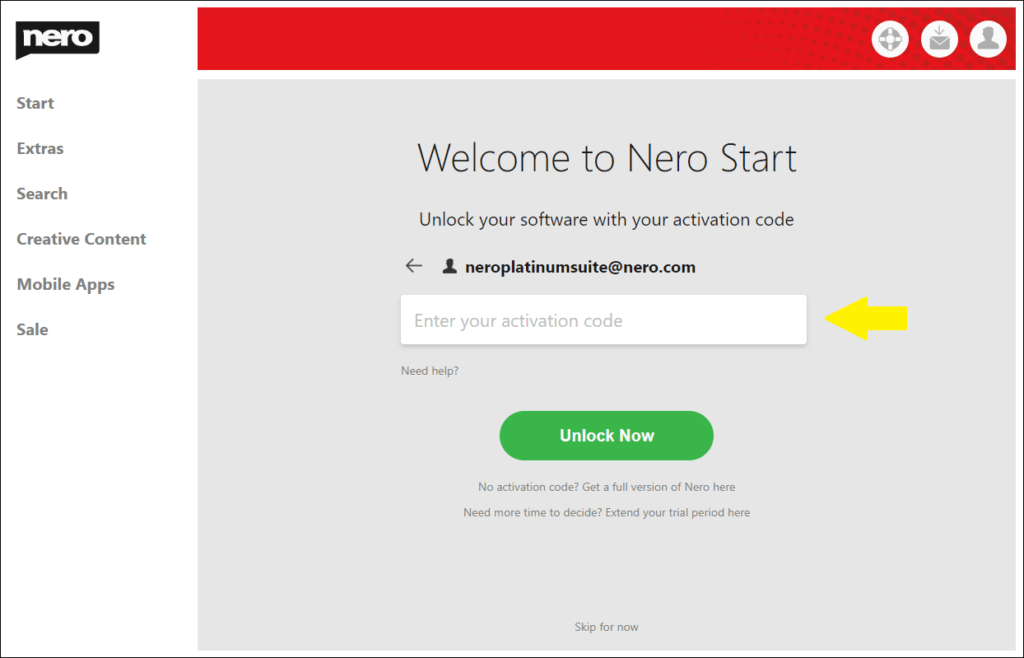 Redeem the activation code in your account settings
Once you have logged in to Nero Start, you can add additional products with their activation codes under "Manage my Account" -> "My Products" -> "Activate more products".

Account Settings
You can also skip the registration during the first startup in Nero Start and do it later in the account settings.
To do this, click the account settings button in the upper right corner of Nero Start, and click "Register" to create a Nero Account.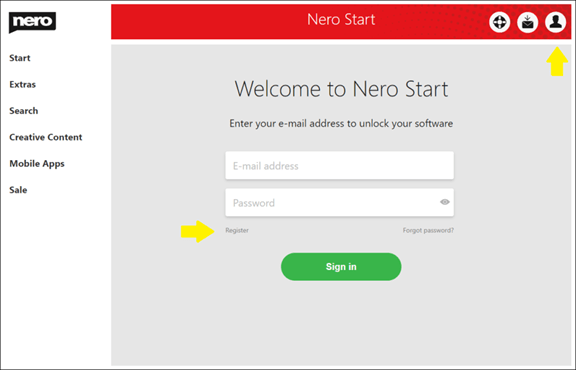 In the Nero Account Registration window, enter your e-mail address, click the "Resend my password" link, and your password will be sent to the e-mail address you provided. Enter your password and click the "Register" button to complete the creation of your new Nero Account.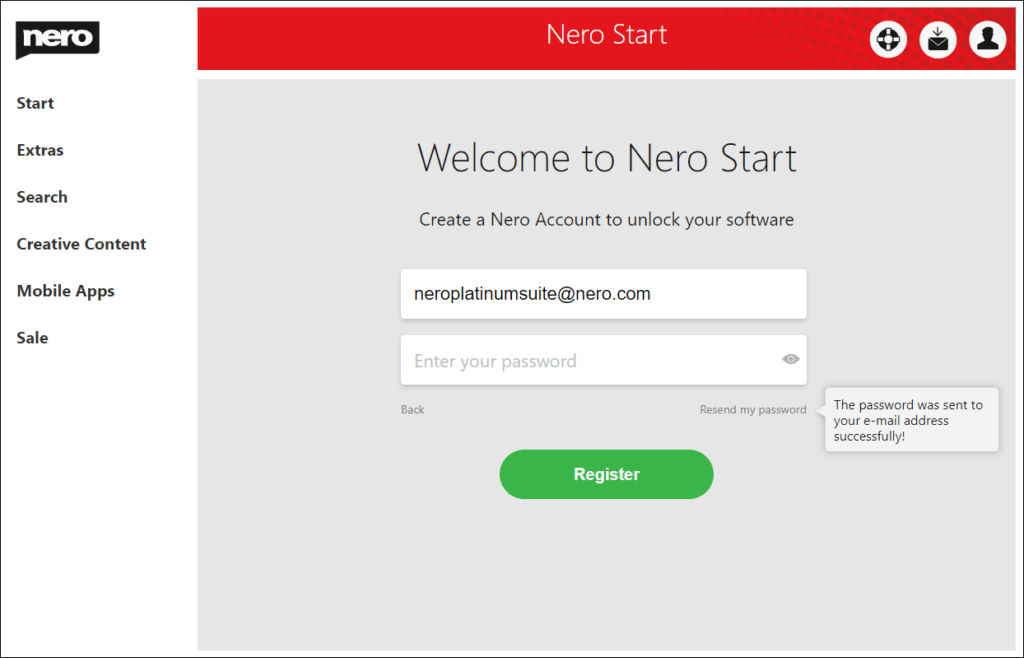 Info: If you did not receive the email with your password, please also check your spam folder.
If you already have a Nero account, use it to sign in or reset your password. Go back to the login screen to sign in.
Nero KnowHow 00308
(Visited 362 times, 1 visits today)