When you click on the 'Add manually…' button in Nero MediaHome 'Options > Library' you will see your hard disk devices as well as all attached USB hard disks or sticks, including folders and subfolders for selection. When you add one of these folders, its content will be scanned and added to Nero MediaHome library. The browsing view will then show all your media in the relevant categories (My Photos, My Videos, My Slideshows, Music, Movies, TV Shows).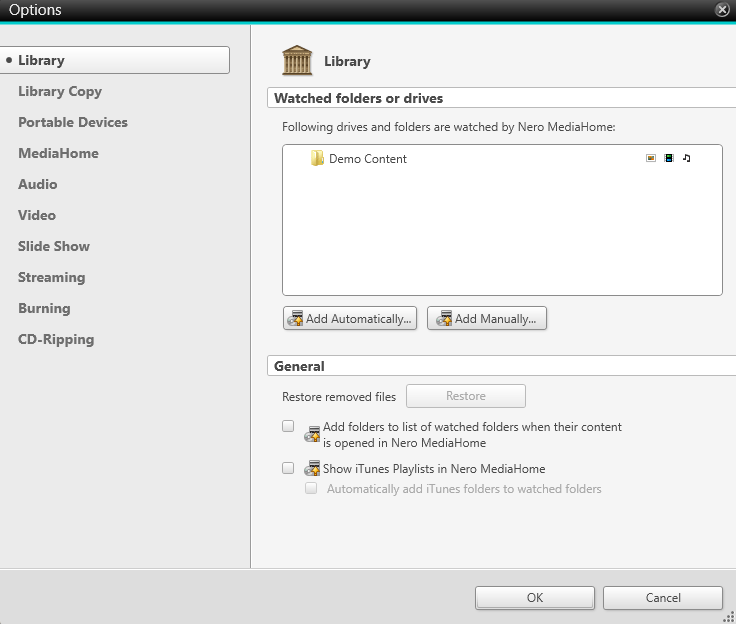 A different case applies when you have a smartphone attached via USB. This is not regarded as regular disk device, which you can add to the library. It is a mobile media device, the content of which (photo, video, music) you need to import first.  Within the import process, the content will be made compatible to your options if wanted or needed.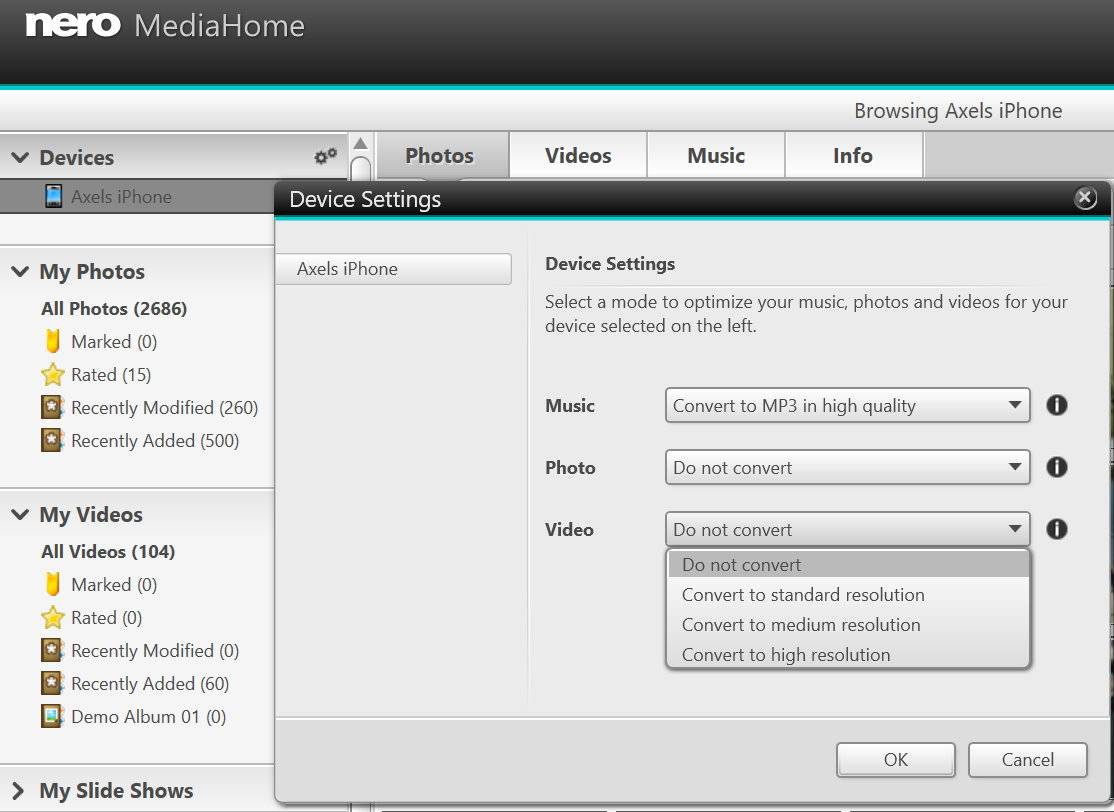 After the selected content from your mobile device has been imported to the location you have defined in 'Options > Portable Devices', it will be added to the media library automatically.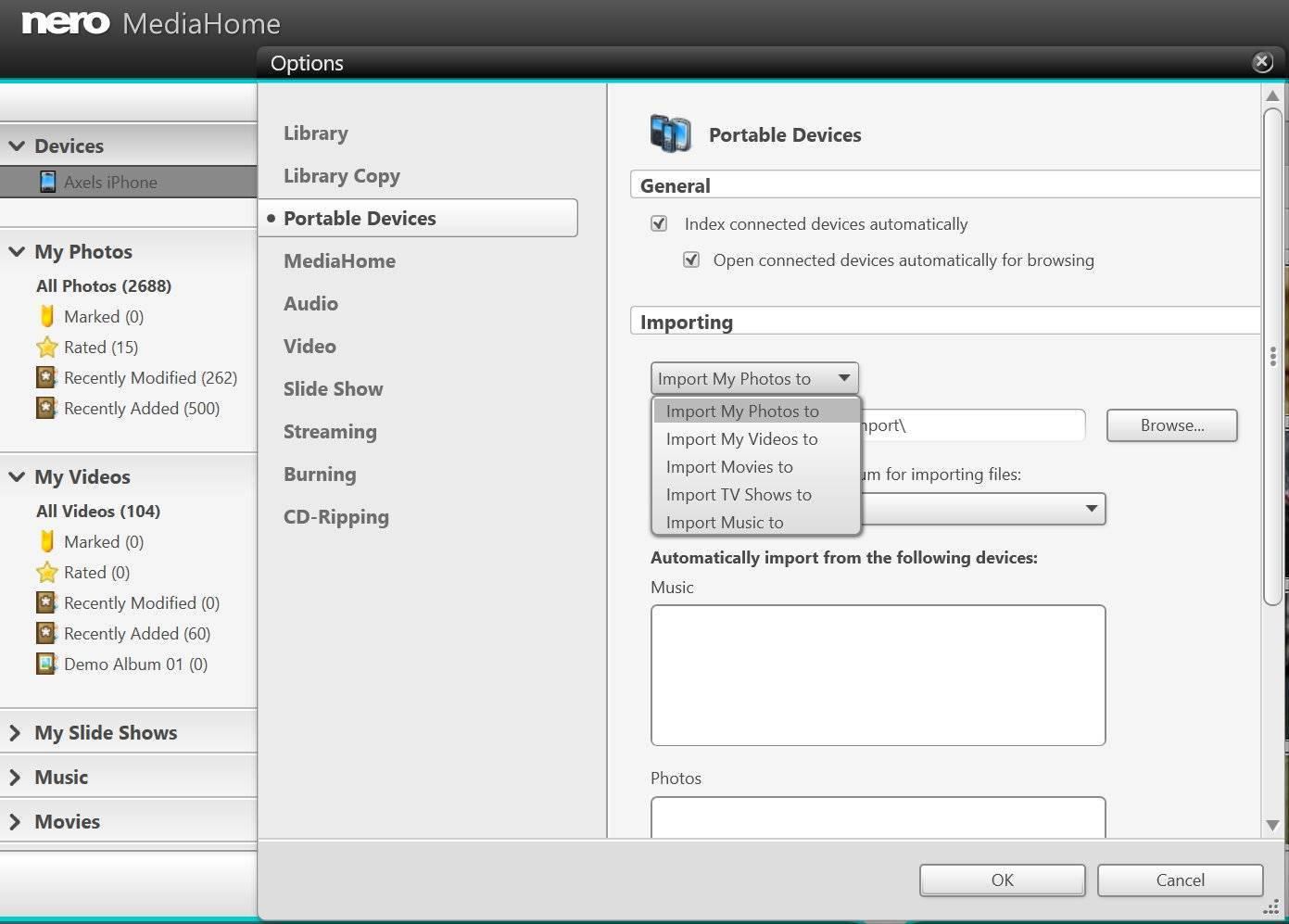 Nero KnowHow 00124
(Visited 417 times, 1 visits today)