New features
We are pleased to announce that the latest version 26.5.12.0  includes an online engine mode. Users can now upscale images faster than ever before, thanks to the acceleration provided by the cloud server GPU.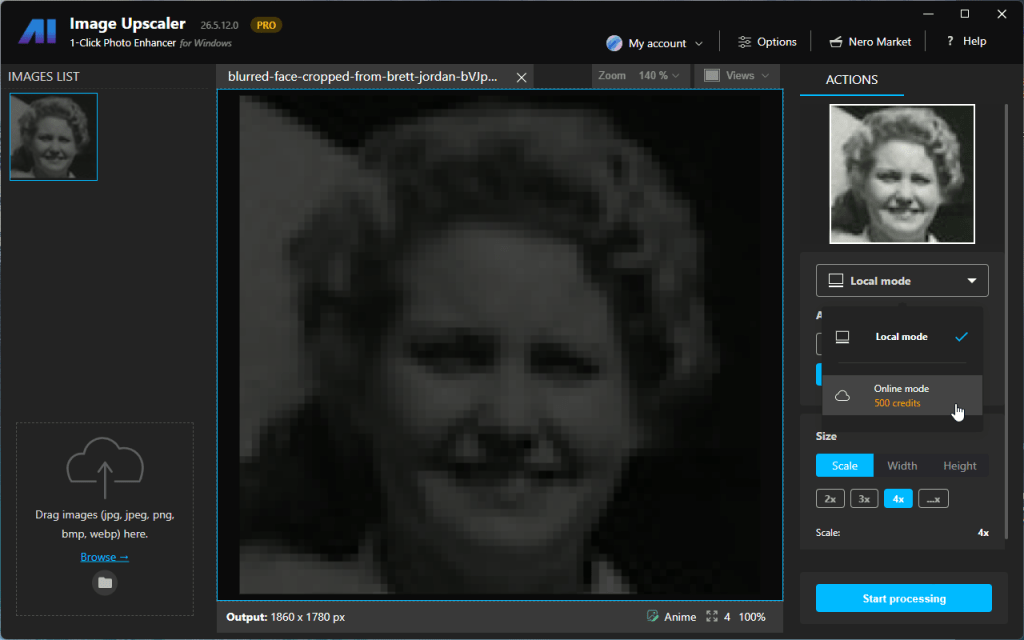 A new AI model – Face Enhancement is included in the online engine mode so you can restore and enhance blurry faces in the desktop app without going to the web service or the mobile app.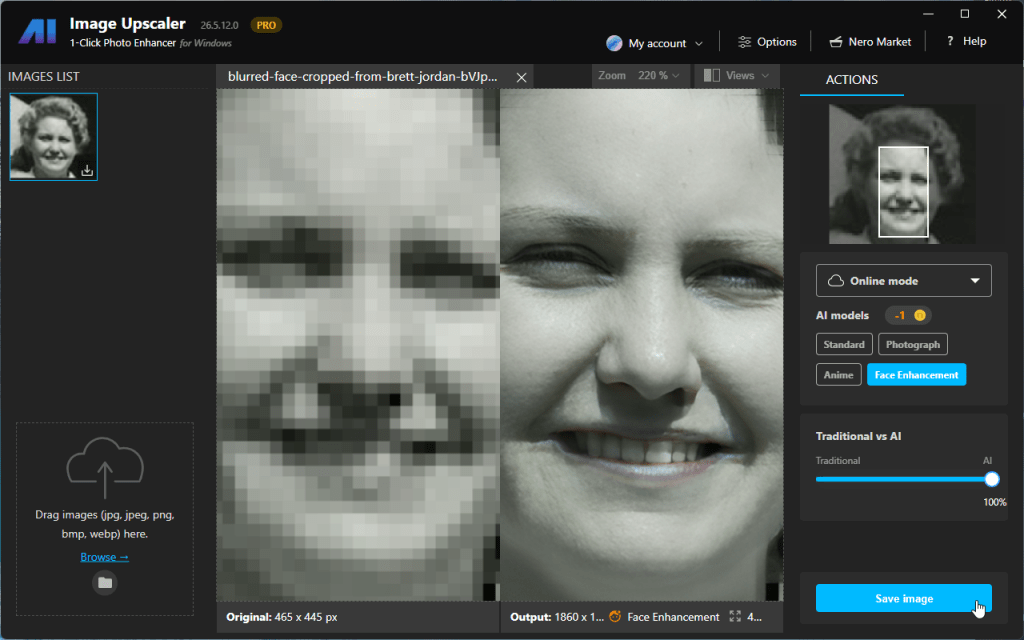 Improvements
Now you can set up the automatic trigger with a specified AI model. Just import the images and the upscaling process will be automatically started.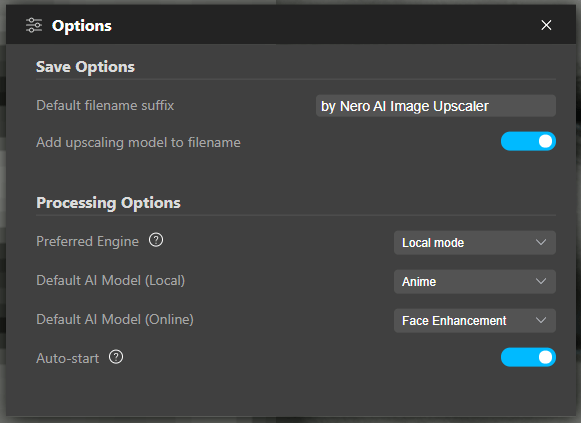 (Visited 138 times, 1 visits today)