After updating to Nero Start 26.5.15.0, you will find the access to new applications, some fresh new stories in 'Nero Start > New' view,  new solutions in 'Nero Start >Solutions', the new video template link at left panel.
New applications
Nero Screen Recorder
Nero Screen Recorder is a powerful tool that allows you to capture and record your computer screen with ease. Find more detail introduction below:
Nero Motion Tracker
The latest update of Nero Motion Tracker allows the application to be run outside Nero Video separately which gives you the best freedom to track objects without minding the timeline editing. Find more detail introduction below:
You can always find the latest new stories on 'Nero Start > New'
Nero is constantly adding new features and use cases to the products to help our customers master digital projects more quickly and easily.
You can always find the latest released features on the Nero Start > New view to avoid missing exciting use cases.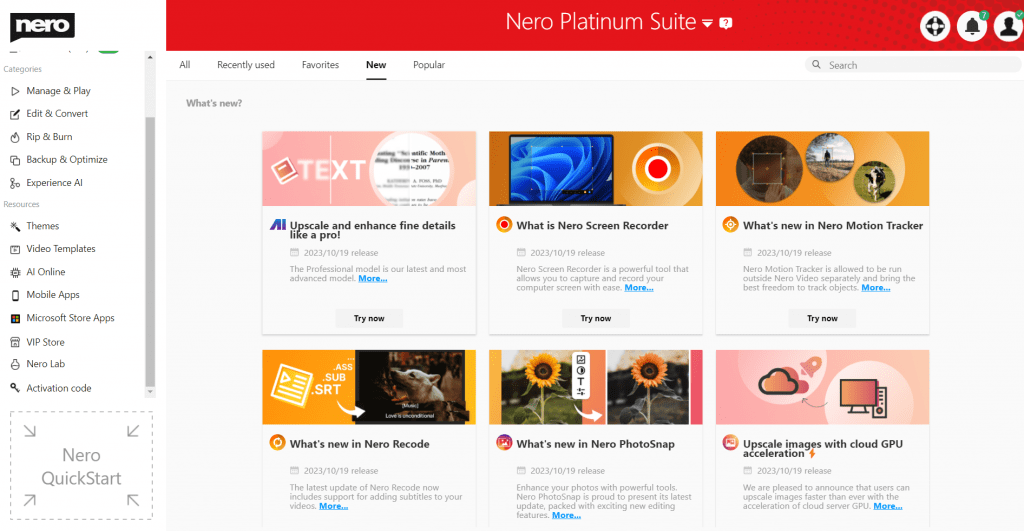 For sure, you also can find all these new solutions with green dot in the general Solutions view: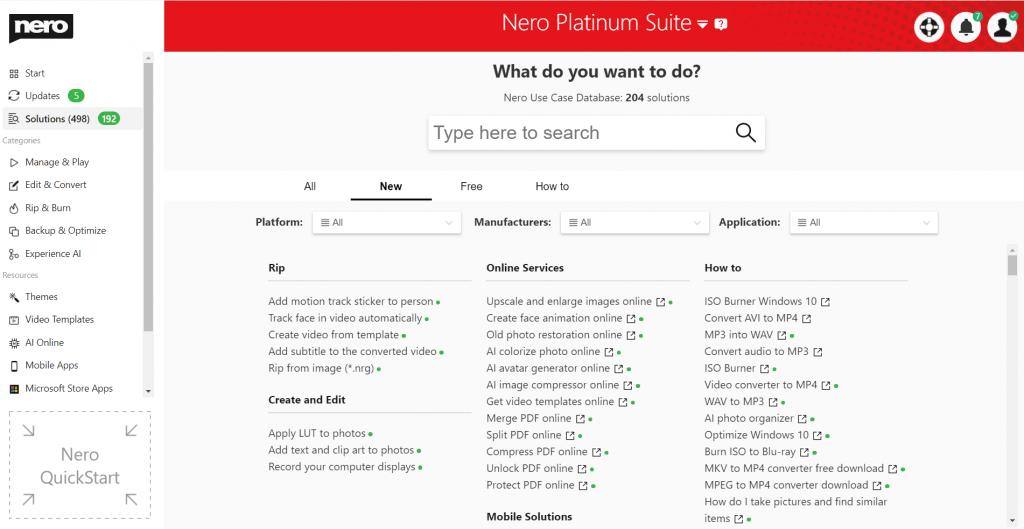 Video Templates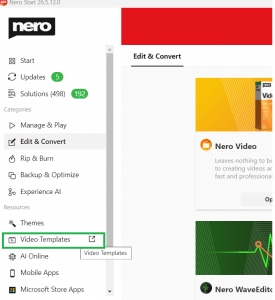 From Nero Start left panel, under Resources, you will find a new entry: Video Templates. Clicking it will open the latest page of Nero Creative Center to download the fatastic video templates.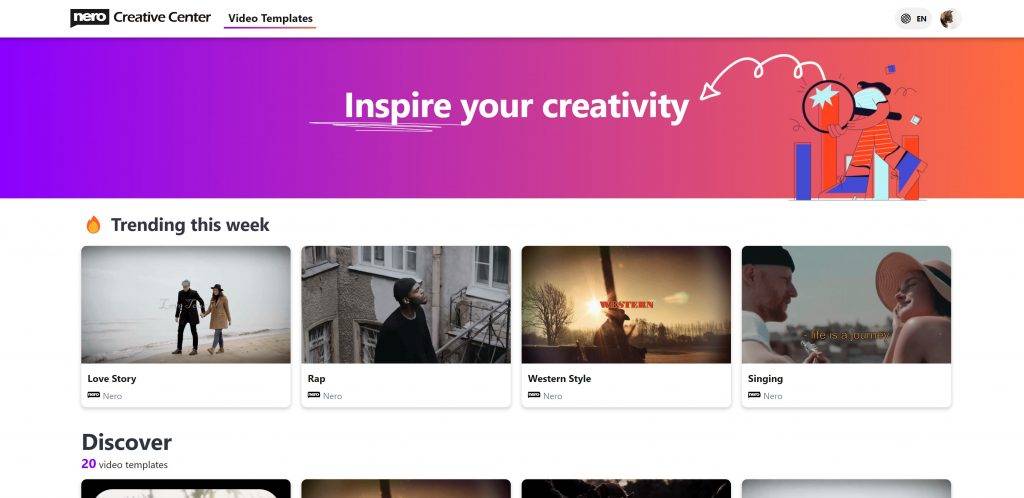 Just open the video template in Nero Video. Feel free to drag and drop your video clips into the template and create more shining videos like a professional video producer.
Nero KnowHow 00323
(Visited 89 times, 1 visits today)