This is really easy as shown here.
If you have already used 1-Click Video Story and your project is loaded, you will have access to the theme selection window. Otherwise, please open a project in Express or Advanced Editing and drag one or more photo or video assets into the storyboard or timeline. Now open the theme selection box in Nero Video by clicking on the 'Themes' button top of the timeline/storyboard. The default template is shown top right.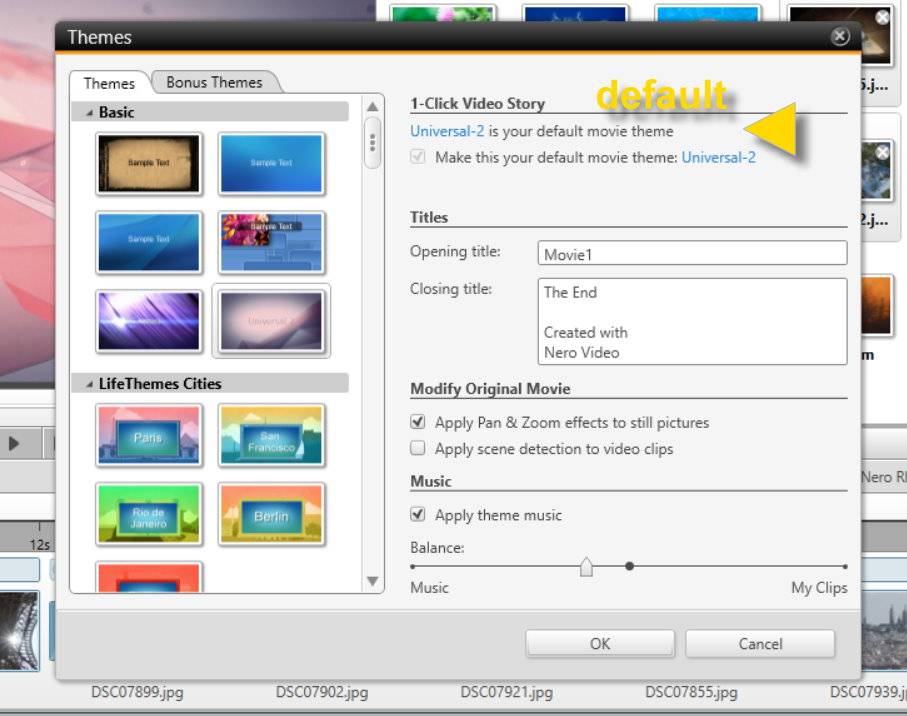 Go to the theme selection list left hand side and select a new theme (e.g. Nostalgic-2). Your choice will be shown top right as a new theme for default selection.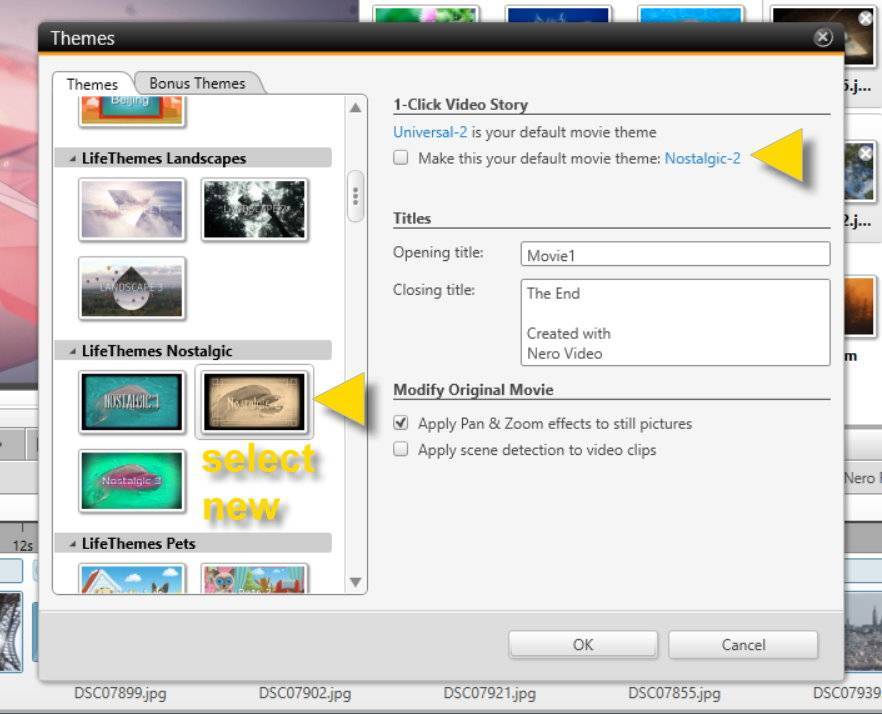 Set the mark for using the selected theme as a new default theme in 1-Click Video Story. The new default theme (Nostalgic-2) will be set and will now be used as the default template any time you utilize 1-Click Video Story.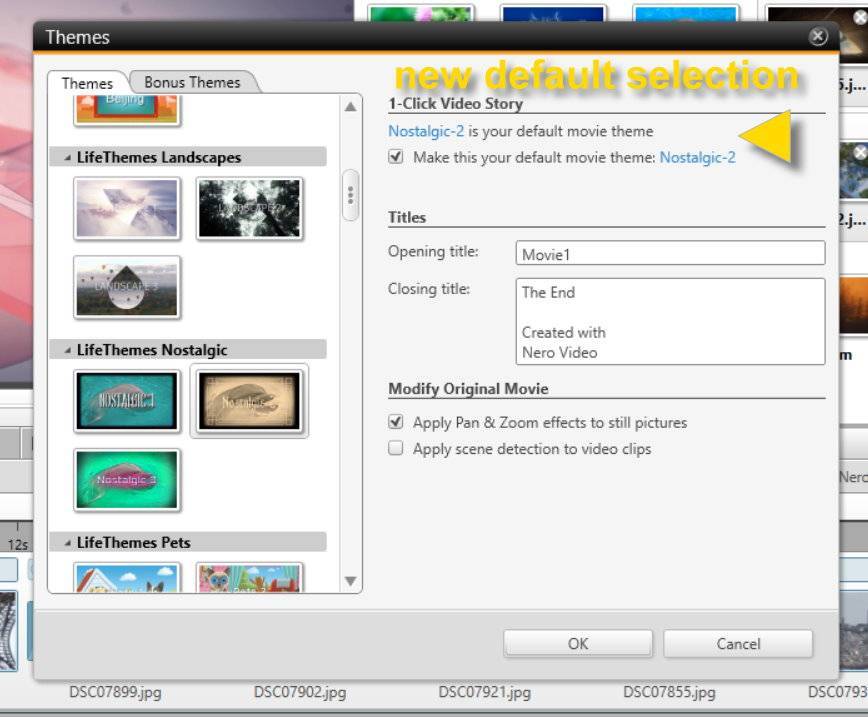 Nero KnowHow 00140
(Visited 632 times, 1 visits today)