'1-Click Video Story' is a comfortable way to create professional slideshows and movies just via drag & drop, and one click, only. From Nero 2019 the feature is accessible via the drop zone in Nero Start and via the drop zone in Nero Video.
This unique feature helps creating polished movies and slideshows in a snap. Simply drag & drop photos and videos to the drop zone in Nero Video and select '1-Click Video Story'. All files will automatically be loaded into a pre-designed video project complete with intro and outro sequence, effects, captions and matching music. Simply preview the video project, export, and share it.
'1-Click Video Story' works with landscape footage (TV) as well as vertical photos and videos (smartphones). So, if you drag only vertical footage into the drop zone, Nero Video will automatically load your project into a vertical video project. If you drag & drop just landscape or mixed footage (landscape and vertical), Nero Video will open a TV landscape project and automatically remove the black bars in your vertical footage.
Tip: By default '1-Click Video Story' uses a preloaded template. However, you have an easy option to use any of the theme templates in your product as your favorite personalized template for '1-Click Video Story'. For more details, see Nero KnowHow 00140.
Take a look at the easy steps below.
Drag & Drop Clips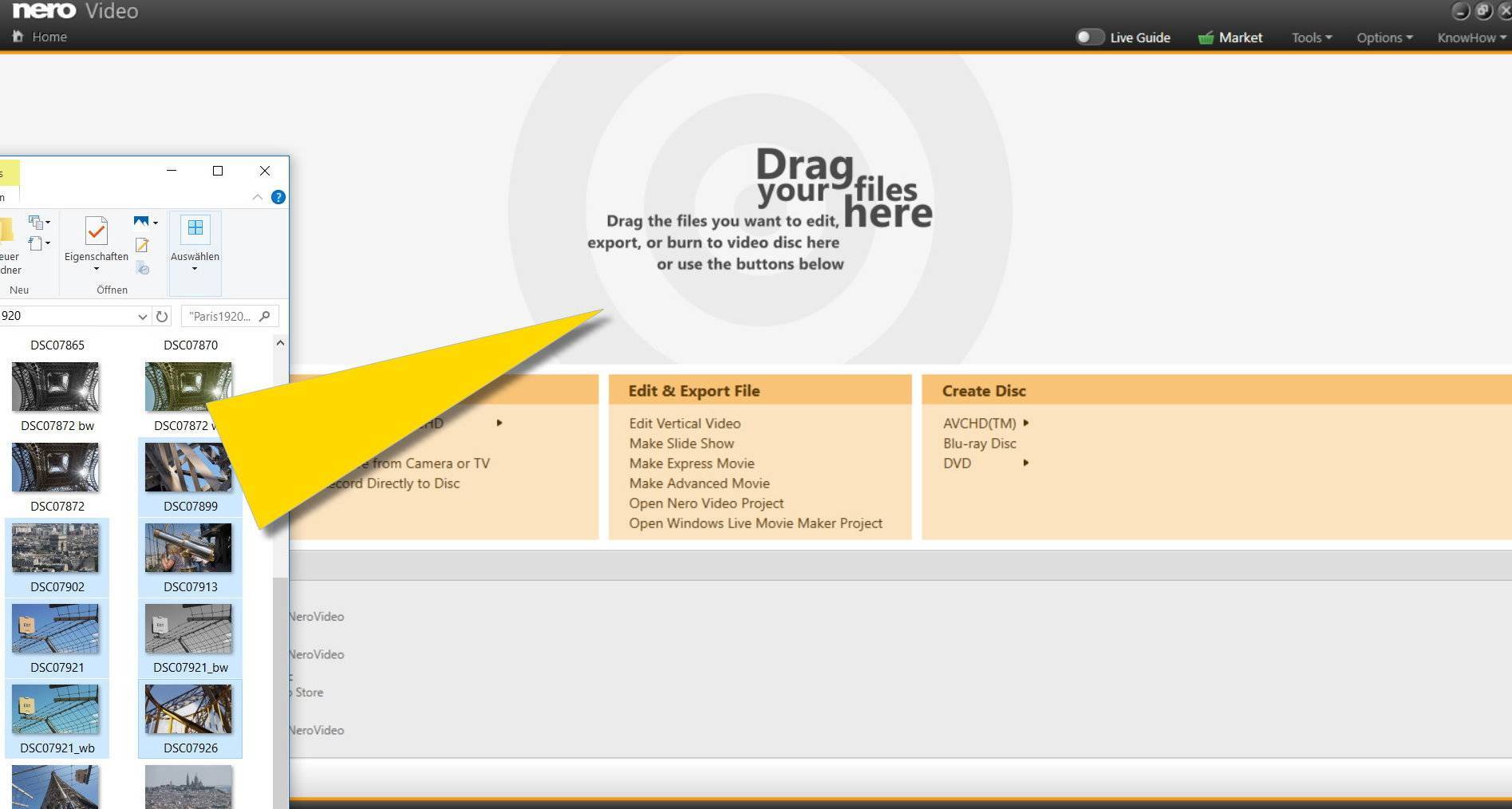 Select 1-click Video Story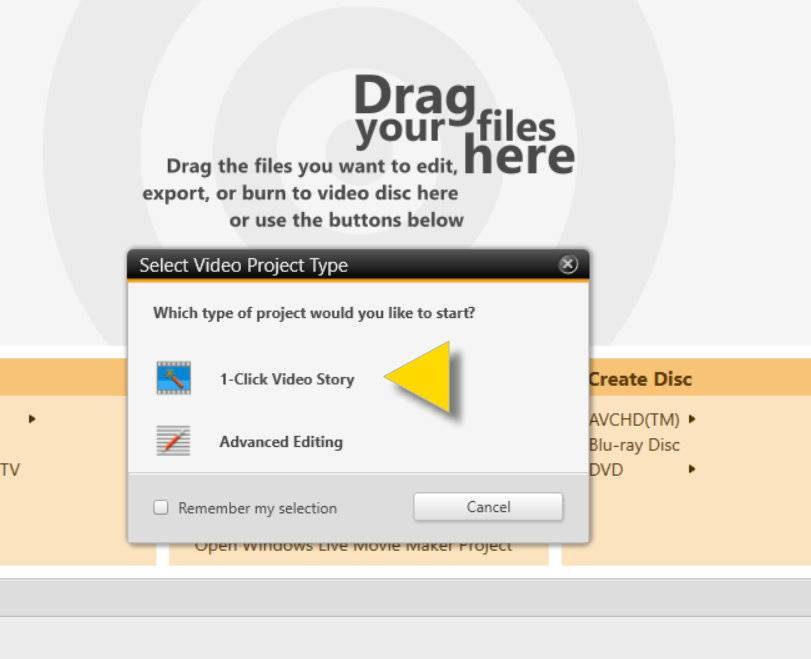 Finished for Export and Sharing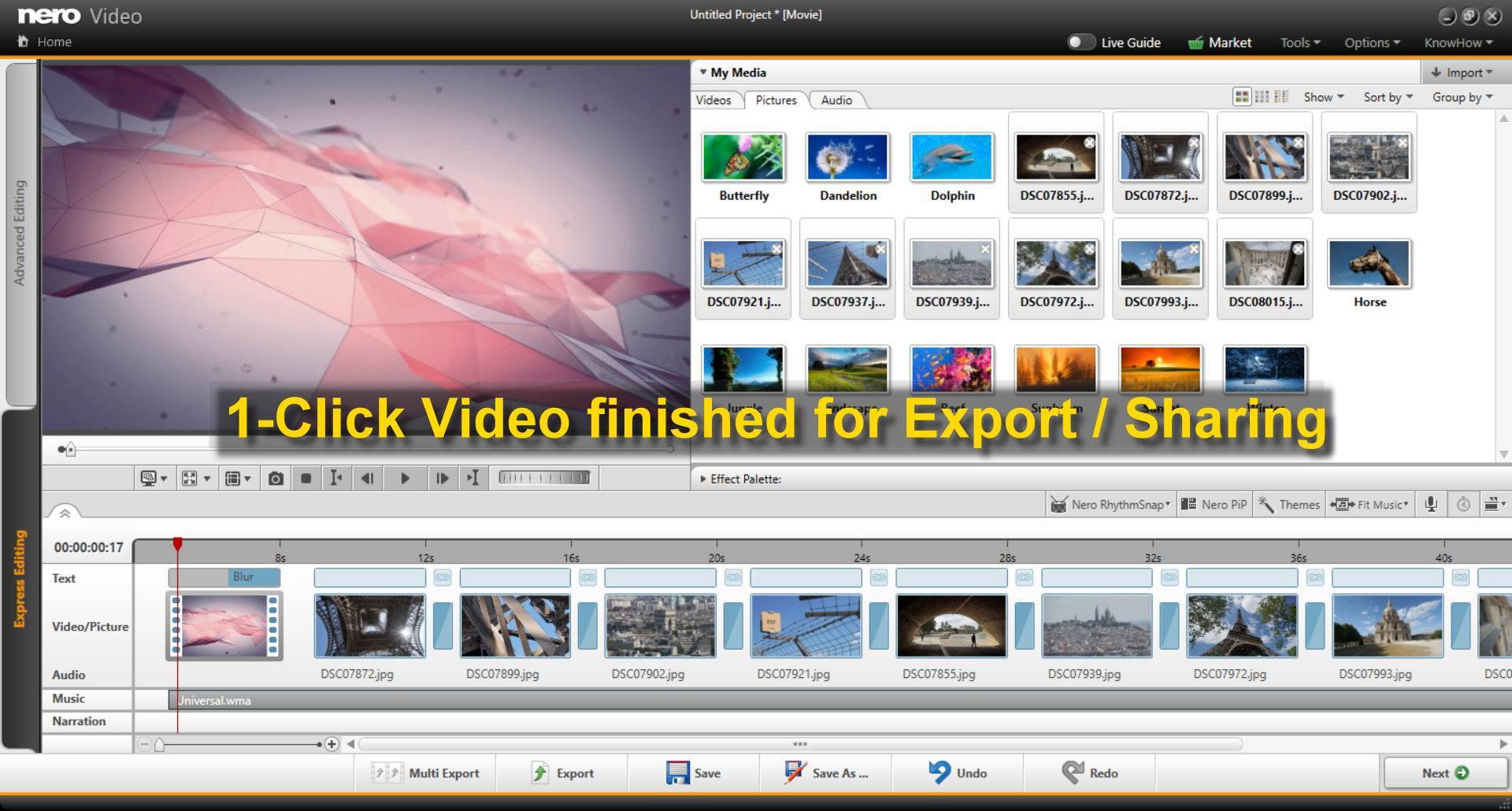 Nero KnowHow 00139
(Visited 1,744 times, 1 visits today)