Stream videos, photos & music via your PC in your home network and play your media wirelessly on your mobile device with super easy to use 'Nero Receiver' App.
Stream videos, photos & music to your tablet in the garden!
Listen to PC music playlists on your smartphone in the bedroom!
Friends came over? Show some photos & slideshows sitting on the couch!
Also stream media files between different mobile devices within the same WiFi network – even platform independent. E.g. use Nero Streaming Player App on one mobile device as a wireless media server and via Nero Receiver App let your second mobile device become your wireless media player. Nero Receiver App is also compatible with numerous other UPnP / DLNA media servers and media player apps.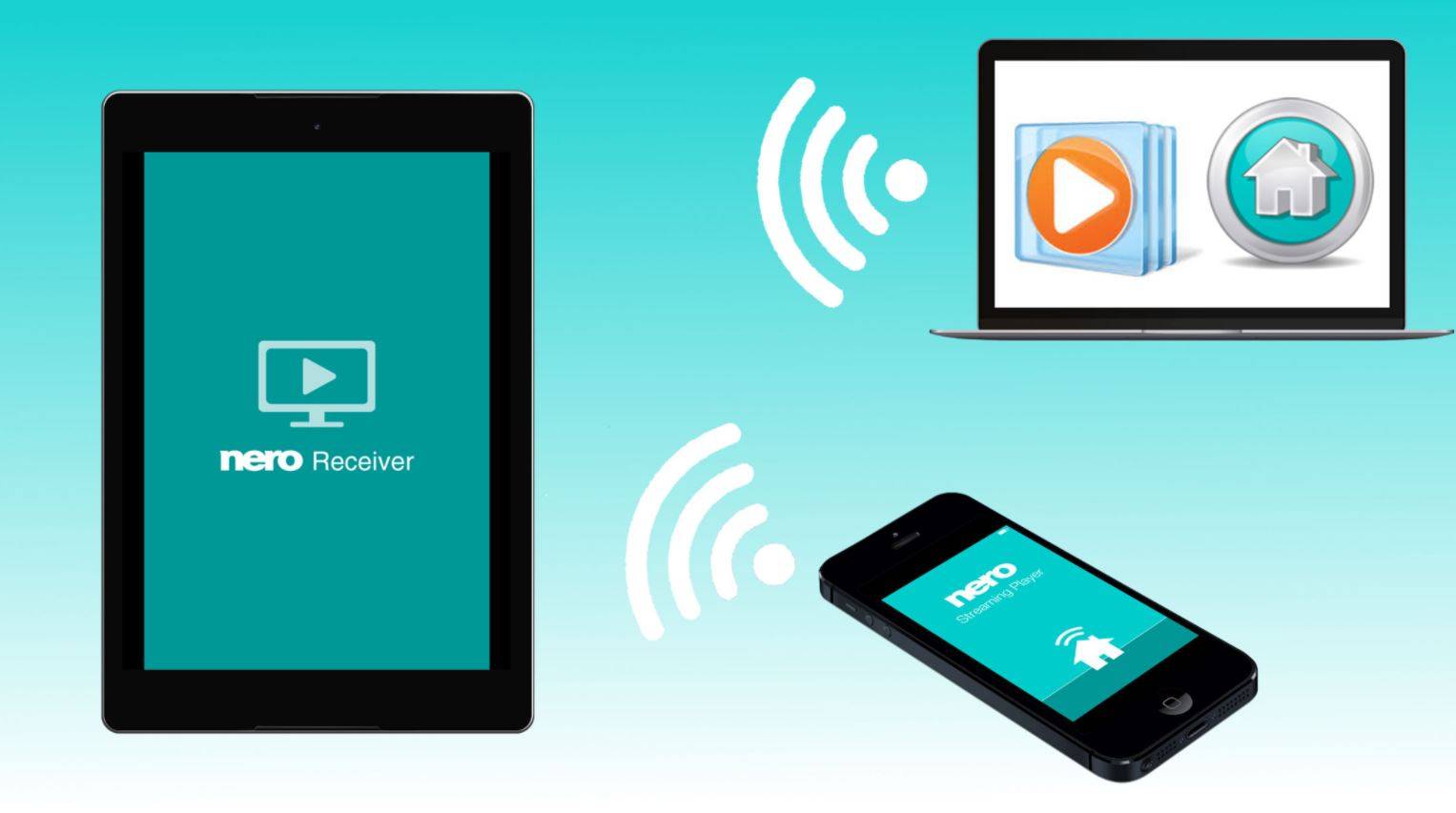 Nero Receiver provides you with an easy and high quality solution!
Play photos, videos & music stored on the PC to your mobile device
Stream music and music playlists
Stream photos and slideshows
Cast single videos or several videos in a row
Play any media file from Media Player® to your tablet or mobile
Cast media files using other UPnP / DLNA media servers – also media server apps
Pause or stop media playback and skip titles using your smartphone
Special features in combination with Nero MediaHome
Transcoding: always stream in device-compatible format
Face Recognition: automatic categorization of your photo library
Geo Tagging: sort photos by places you have visited
Themed Slideshows: stream slideshows with automatic intro/outro, transitions & music
Nero KnowHow 00093
(Visited 973 times, 1 visits today)