This depends on one hand on the type of disc on the other on the video quality (compression rate) you prefer.With standard quality (5073 kbit/s) you can have 2 hours of video onto a DVD-5 (4.38GB).

With high quality (8000 kbit/s) you will be able to burn about 1 hour to the same disc.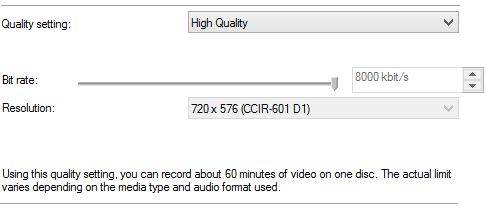 Quality settings are available in 'Options > Recording format options'
The Tab 'General' lets you select your regional TV standard under 'Video mode' to PAL (Europe, etc.) or NTSC (North America, etc.). Per default it is set to be in sync with the language of your operating system. Also 'SmartEncoding' is set to 'automatic' by default, and we recommend to keep this. So, in a normal case, there is nothing to be set within the tab 'General'.
TIP: Check Nero KnowHow Glossary if you want to learn more about PAL/NTSC or SmartEncoding.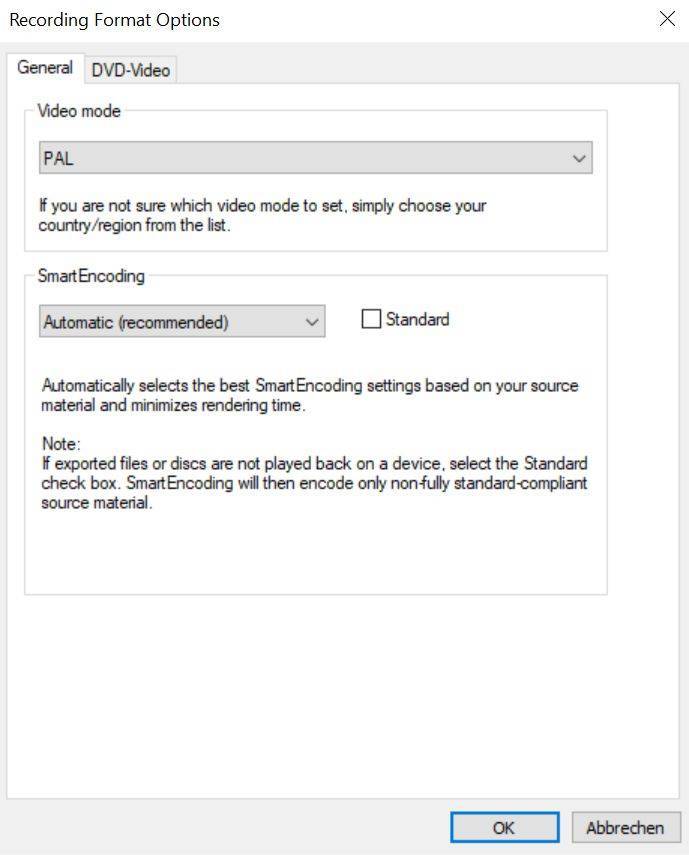 In the tab  'DVD-Video' under 'Recording format options' you have 'Quality settings' available to select from.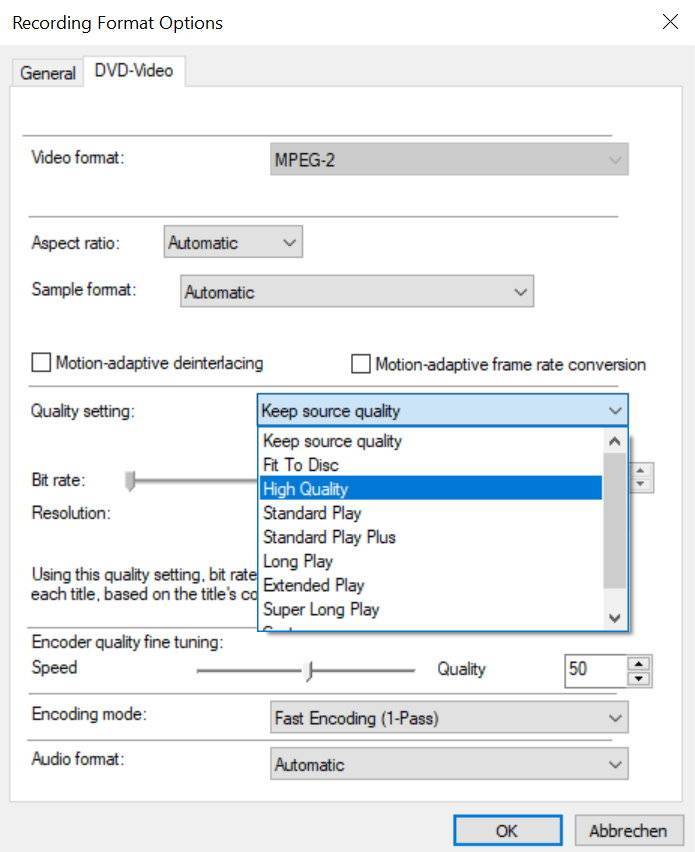 You can also have 'Nero Video' compress your quality automatically so that your content fits on one disc. Lots of content on one disc can lead to a high compression resulting in a lower viewing quality, though.In such a case we recommend using a 'DVD-9 Disc' (double layer disc with 8.5 GB). This will roughly double the space on your disc and increase recording time based on above mentioned quality levels.For ease of use 'Nero Video' has disc format switch that allows hot format switching from within a project's content screen and within the final burning screen.

TIP: Learn how to create a DVD-Video with menus in Nero Video via Nero KnowHow 00112
Nero KnowHow 00032
(Visited 2,867 times, 1 visits today)