Indeed, it can happen quite frequently that one uses a variety of image and video formats within a 16:9 widescreen video project which do not cover the full width of your video. This way you will see those ugly black bars left and right of your video image.
If you import source clips into a 16:9 Nero Video project that do not have an aspect ratio of 16:9 – like images from your DSC or smartphone in 4:3, 3:2, 1:1, or 9:16 aspect ratio – and you drag & drop these clips to the timeline of Nero Video, now all black bars will be automatically replaced with a mask image taken from the content of your source clip. This great effect is introduced with Nero 2018.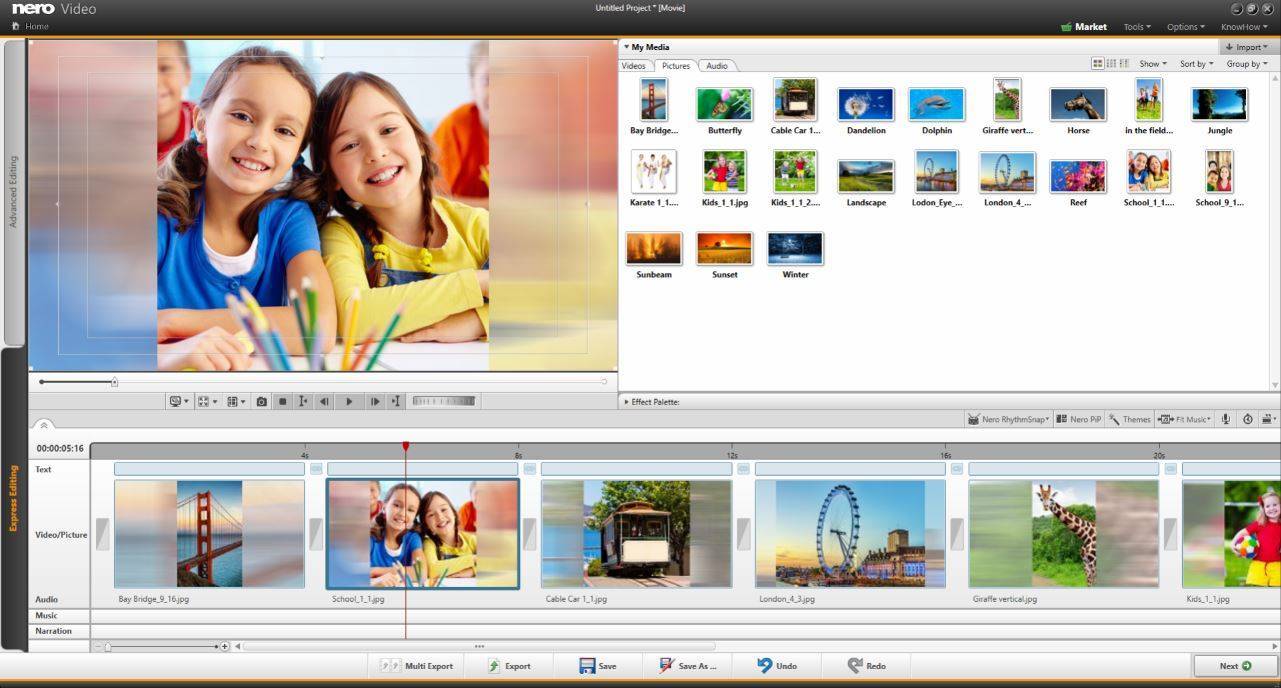 This way, all of the clips in your project will have a consistent and nice look and feel. Within the context menu options of each clip (right mouse click), you can decide if you want to have black bars removed from any clip in your project or only for the given one. You can also 'undo remove black bars' for each clip individually via button or context menu.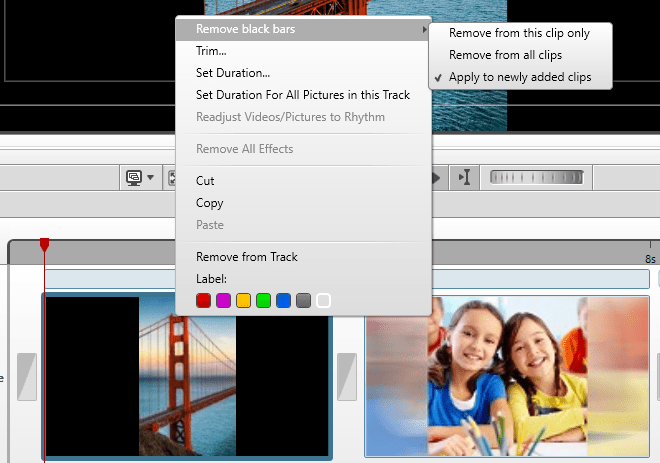 In advanced editing mode you also have the option to modify shape and color of the mask per clip. Just select a clip and place the timeline cursor over it. Then check the properties windows and open the listed effect 'Remove black bars' via the arrow. This window will let you set advanced options.

Nero KnowHow 00081
(Visited 984 times, 1 visits today)